Wollongong punk band Radio Rejects need help this weekend! They are in Port Kembla on Saturday arvo filming their new video, and are looking for extras!
So, if you're in the area and wanna grab your 15 minutes of fame contact the band via their Facebook page (details below) to find out where they're going to be!
Radio Rejects are filming their latest video clip and need actors and extras for the 1980s themed shoot from 2 pm with two scenes – a high school prom and a party scene.
Singer Josh Smith said it's to accompany their new single, Shermer, Illinois, which will be released in late January.
"It's a song based on how old '80s John Hughes movies taught me life's lessons due to my parents working all the time and my love of movies," he said.
The group say their music is "influenced by old school four-chord and '90s skate punk."
If you can't make 2 pm to star in the video you may want to check Radio Rejects out at Diamond Dogs Music Lounge & Bar in Dapto – doors open at 7 pm on Saturday!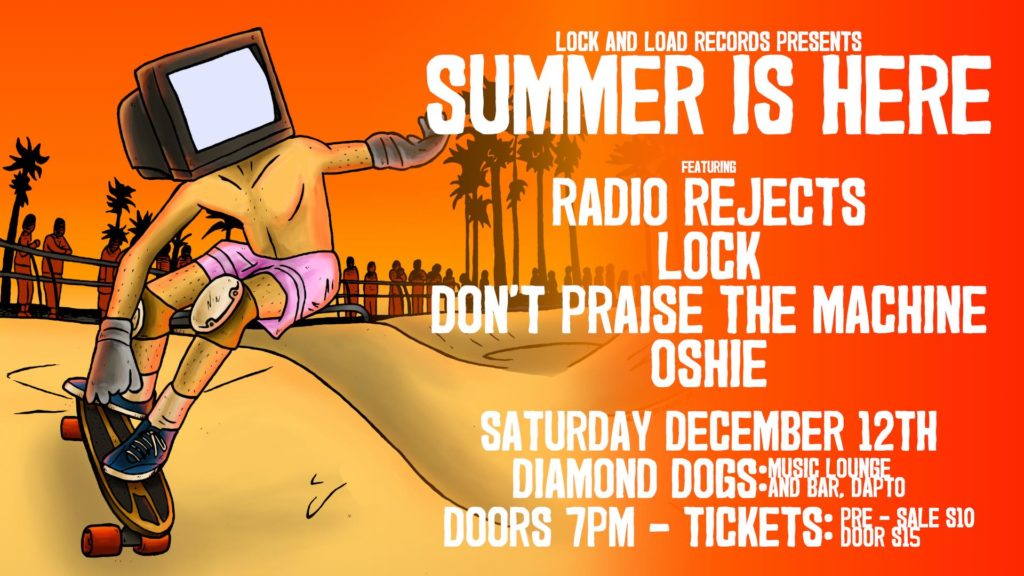 ---
More Radio Rejects
---
If you enjoyed this you might like…
Punktuation Magazine For All Your Daily Punk News, Features, Interviews, Lifestyle and more!