Early in October 2020, Australian pop-punk legends SkyWay emerged from their extended hiatus in order to announce their return to the Australian music scene!
They burst back on to the scene with a premiere spin for their first single Cut The Ties on Triple J's punk and hardcore show SHORT. FAST. LOUD. – with presenter Josh Merriel saying "…it was a great loss to the scene with they called it a day, but they're back!" and a whole glut of media proclaiming their return and Spotify got behind their return with a playlist addition to New Punk Tracks.
Skyway's brand new 'Hope Floats, Love Sinks' EP will be released into the world on Friday, November 20th. You can pre-order/pre-saved the EP HERE.
Today the band drop their new single/video Heart Anchor.
Vocalist Dan McMaster said this new song and video touches on themes of heartache surrounding the end of a relationship and the lows of trying to move on.
"Moving on is never easy, sometimes it feels like your stuck at a standstill after a relationship doesn't work out, this song is about just that. Feeling the weight of the world at the bottom of your heart." Dan McMaster, SkyWay.

Tweet
For those wanting to jump back into Skyway – In their four active years as a band, they shared stages with an impressive list of acts including All Time Low, A Day To Remember, Parkway Drive, Underoath, The Amity Affliction, Asking Alexandria, Frenzal Rhomb, Miss May I, The Wonder Years, Silverstein and many others.
Their single 'Birthdays' received regular rotations on triple J. Their music was used in Sony TV commercials and the film clip for 'Birthdays' gained 70,000+ views in an age before Youtube and streaming dominated the market and sold out of copies of their 2011 album 'Finders Keepers' in JB-Hi-Fi stores across the country upon its release.
The album 'Finders Keepers' was mixed by the legendary Steve Evetts (The Wonder Years, Saves the Day etc) and featured appearances from Winston McCall of Parkway Drive, Cam Baines of BodyJar and Scott E. Woods of One Dollar Short.
Heart Anchor is available now on all streaming services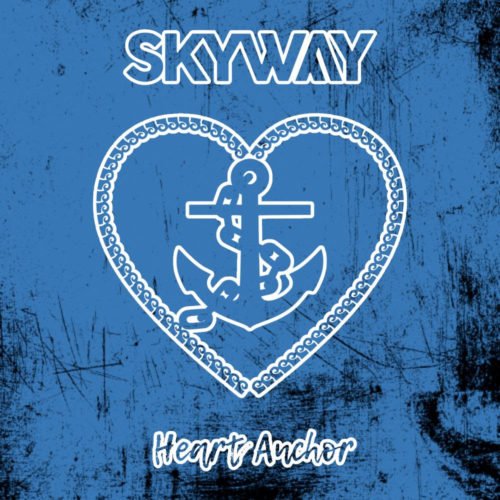 Skyways new EP 'Hope Floats, Love Sinks' will be available from Friday November 20th and can be pre-ordered Now!
---
Follow Skyway For More Updates Now!
---
Everyone should have a soundtrack playing loudly in the background of their life. I was born moshing to my own beat and have never swayed from my love of music. Spreading my passion through the written word is my soul's purpose. My punk heart beats loudly with the rhythm of my rock soul. I plan to continue to mosh like no one gives a shit.
Click on Tracey's photo for more of her articles!