Uncaged, the brand new Australian rock and punk festival, has been forced to reschedule.
The current uncertainty surrounding Australia's recent spike in COVID cases has forced Uncaged Festivals' organisers, Silverback Touring, to reschedule the dates of the festivals' maiden runs.
With the Melbourne show now pushed back to March 12 and the Sydney and Brisbane show to the ANZAC weekend (23rd – 24th April), the organisers have announced new venues and changes to the line-up.
The festival is staying positive with the opportunity to add more to the line-up. Their latest update reads:
"Uncaged Festival is roaring ahead in 2022 with a new date, new venue and an even bigger line-up!
"Joining are Kiwi heavyweights, Shihad off the back of their acclaimed new album, Old Gods! Catch them alongside Wolfmother, Shihad, You Am I, Tex Perkins & The Fat Rubber Band, Twelve Foot Ninja, The Hard-Ons, Magic Dirt, Wolf & Chain, The Meanies, Molly & the Krells and Bodyjar.

"Catering to fans of hard rock, alternative, pop punk, prog, metal and everything in between, this is a show you won't want to miss. Grab your tickets now!"
With every rescheduling, there are always casualties, with rockers Kingswood and The Superjesus not available for the new dates.
Previous tickets for Jan/Feb remain valid for the new dates.
𝗧𝗶𝗰𝗸𝗲𝘁𝘀 𝗮𝗿𝗲 𝗼𝗻 𝘀𝗮𝗹𝗲 𝗻𝗼𝘄. 𝗟𝗶𝗺𝗶𝘁𝗲𝗱 𝘁𝗼 𝟱,𝟬𝟬𝟬 𝗽𝗲𝗿 𝘀𝗵𝗼𝘄.
Uncaged Festival Rescheduled 𝗗𝗮𝘁𝗲𝘀:
𝗦𝗮𝘁 𝟭𝟮 𝗠𝗮𝗿𝗰𝗵 – 𝗠𝗲𝗹𝗯𝗼𝘂𝗿𝗻𝗲, 𝗥𝗲𝘂𝗻𝗶𝗼𝗻 𝗣𝗮𝗿k
𝗦𝗮𝘁 𝟮𝟯 𝗔𝗽𝗿𝗶𝗹 – 𝗦𝘆𝗱𝗻𝗲𝘆, 𝗛𝗼𝗿𝗱𝗲𝗿𝗻 & 𝗦𝘂𝗿𝗿𝗼𝘂𝗻𝗱𝘀 (𝗶𝗻𝗱𝗼𝗼𝗿/𝗼𝘂𝘁𝗱𝗼𝗼𝗿)
𝗦𝘂𝗻 𝟮𝟰 𝗔𝗽𝗿𝗶𝗹 – 𝗕𝗿𝗶𝘀𝗯𝗮𝗻𝗲, 𝗘𝗮𝘁𝗼𝗻𝘀 𝗛𝗶𝗹𝗹 (𝗢𝘂𝘁𝗱𝗼𝗼𝗿/𝗕𝗮𝗹𝗹𝗿𝗼𝗼𝗺 – 𝗟𝗻𝗴 𝗪𝗸𝗻𝗱)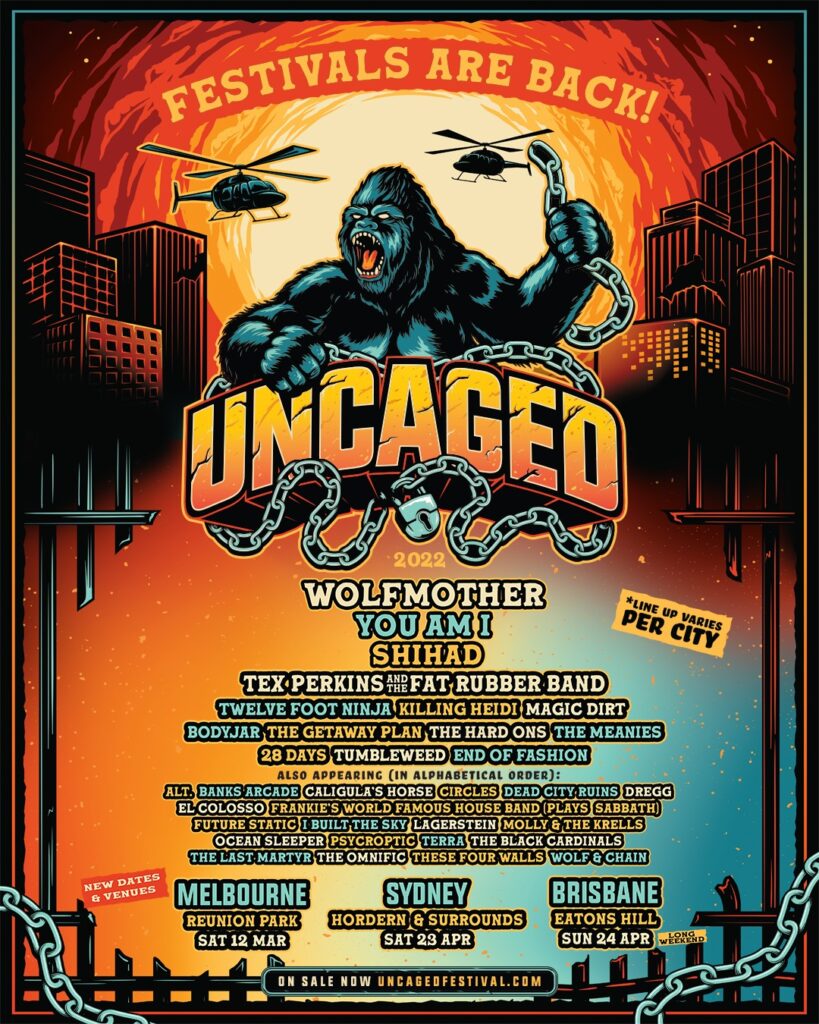 ---
Keep up with the latest in punk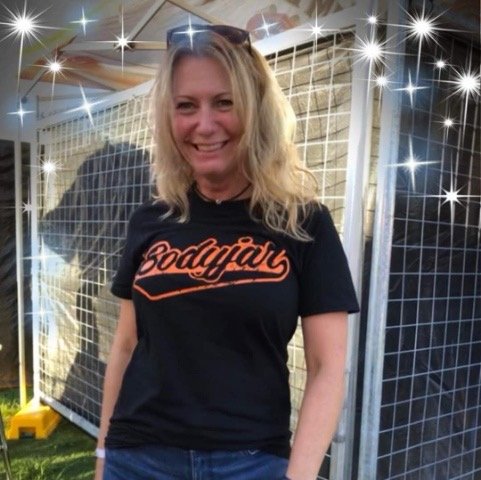 Everyone should have a soundtrack playing loudly in the background of their life. I was born moshing to my own beat and have never swayed from my love of music. Spreading my passion through the written word is my soul's purpose. My punk heart beats loudly with the rhythm of my rock soul. I plan to continue to mosh like no one gives a shit.
Click on Tracey's photo for more of her articles!