German and London bands team up for explosive split EP on Angry Voice Records
German punk label Angry Voice Records have just dropped a new split 10" this year, pairing a new studio offering from Germany's AntiBastard with the 2022 EP from London's Butcher Baby titled Beer, Weed and Three Lines of Speed. This split EP is two swift bursts of raw, visceral hardcore punk with nothing light or fluffy about it. Expect rapid-fire d-beat. Expect buzzsaw riffs. Expect angry shouting and lots of it. Now that we've managed expectations, let's dive right in!
Side A contains the first AntiBastard release since their 2019 full-length, ripping through five fiery tunes in the space of just eleven minutes. With titles like Dead Planet, Cop Criminal and They Live, you already know that this is unashamedly anti-fascist, anti-capitalist hardcore punk spewing out bleak auguries on the future of society as we know it.
You know, happy and cheerful stuff… it sounds bloody good though. AntiBastard's songs abruptly shift from a marching mid-tempo crawl (exemplified in Rupture with the refrain "I don't wanna go back to normal!") to a swift d-beat punch in the face ("this is the ennnnddd….") The riffs hit all the right spots with a touch of melody complimenting all the doom and gloom, and a few face-melting guitar leads thrown in for excellent measure. Overall, it's raw, it's heavy, it's pissed-off, and it's crammed with a tonne of tasty guitarwork in such a short timeframe
While AntiBastard chant about the inevitable collapse of society, London's Butcher Baby sound like they'll be downing many pints while partying at the local pub while it's all occurring. Side B's opening title track Beer, Weed and Three Lines of Speed begins abruptly with a row of infectious gang-vocal d-beat, killer high-speed drumming and thrashy riffs (my god, the riffs!) The ferocious energy of Butcher Baby charges on with the fiery Can't Wank in Peace (possibly my favourite track on the split – god what a fucking title), with its shout-along chorus and a few more doses of face-melting lead guitar. The best thing about Butcher Baby's songs is that they have been written with the crowd's participation in mind, and would no doubt go off at a live show. Perfect examples of this are the sing-along choruses of tracks Beer, Weed and Three Lines of Speed, Man Flu and the "woah-ohs" of fourth track Chips.
By the end of the split EP, I'm left out of breath wondering what the hell just hit me (twice), but also left wanting more from both bands. Both AntiBastard and Butcher Baby complement each side of the EP incredibly well musically, with each band providing the same elements of raw heaviness and catchiness in their own ways. The unrefined production on both sides of the split almost makes you feel you're right there in a beer-stained, sticker-coated rehearsal room with the bands themselves. This split EP is available on 10" vinyl and digitally from both bands at their respective Bandcamp pages.
Follow Anti Bastards and Butcher Baby on Their Socials
Need more Punk In Your Life?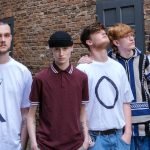 New Releases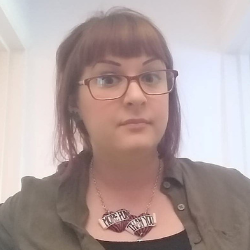 Hull's Ketamine Kow release a new single that's a gesture of hope and solidarity to the LGBT community.
Read More »