The Canadian solo artist causes a stir with fun emo punk song
Bursting onto the scene last week in a flourish of bright colour and distorted guitars, Anndy Negative had no idea of the controversy his new single 'When We Were Young' would generate.
Unfortunately, Anndy received a wave of backlash from genre gatekeepers after a seemingly innocent comment on TikTok. In what was perceived by some as a bit arrogant, he queried if the song was "a new emo anthem." 
Despite the message of positivity in the new track, Anndy couldn't avoid some negative comments initially, which ironically for his detractors have only helped with promotion. Now with over 17,000 views, fans of the song are saying "it's modern yet nostalgic" and "is one of the most unique pop-punk songs they've heard." 
Anndy Negative (an obvious oxymoron) continues to spread a message of hopeful optimism and standing up for the weird kids who always felt left out. "The world is full of people who will try and tell you who you need to be to fit in, but they can't stop you from being yourself. So embrace your inner weirdo and live life on your terms."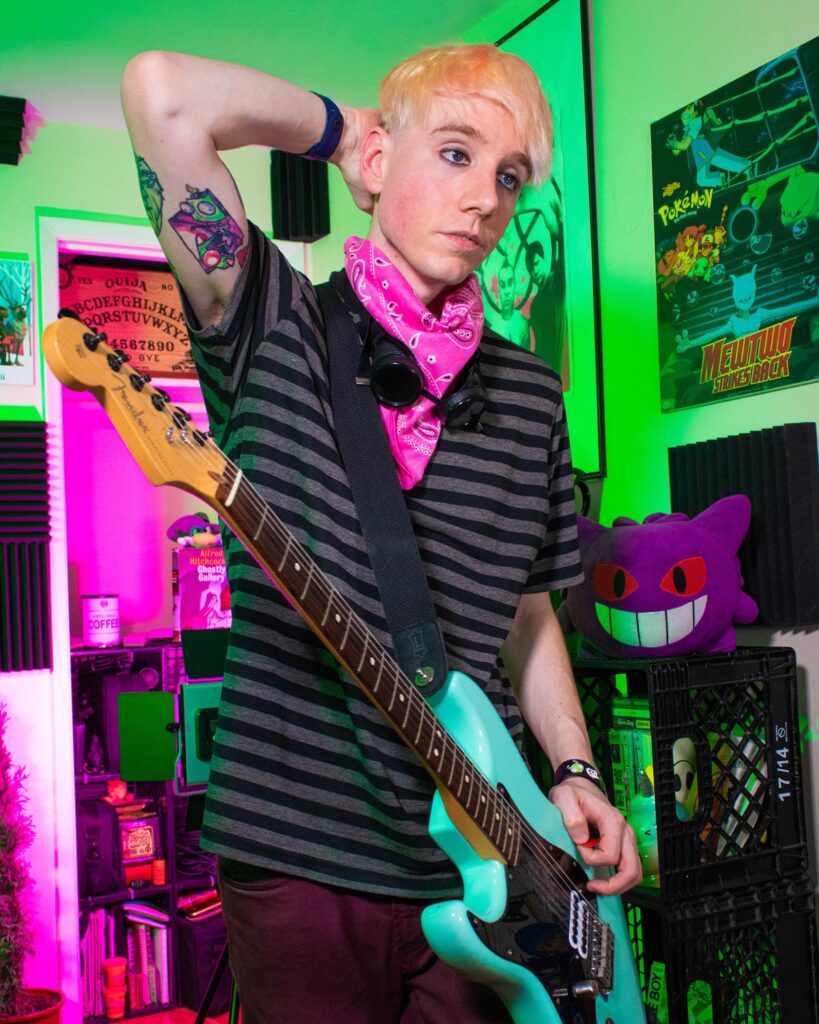 Musically, Anndy Negative puts a modern twist on high energy guitar-based bands like blink 182 and adds some story-telling theatrics. Teaching himself the guitar at age thirteen, it was four years later he recorded his first songs with a cheap computer microphone. Later, after a decade of performing in a horror punk band (where he received the title, Mr Negative) Anndy struck out on his own. His first solo release was an ambitious rock opera. Since then, Anndy has been releasing new singles every two months. He also presents weekly videos on his YouTube channel about creating music, telling stories about his songs and relaying music industry advice.
Black eyeliner is optional while listening to the new track.
---
Follow Anndy Negative on socials
---
Read more of the latest in punk