Fourth studio album from New York City's most diabolical Rhythm & Blues street gang- Daddy Long Legs- hits the streets on 17th March - Punktuation's Ruth Rae gave it a listen:
Blues are the roots of Rock 'n' Roll, the grandaddy of Rock and the great uncle of Punk – and all of these and more can be found in this latest offering from Daddy Long Legs, 'Street Sermons', Produced by Oakley Munson of the Black Lips, which is out on Friday via Yep Roc Records.
Vocalist / harmonicist Brian Hurd, guitarist Murat Aktürk and drummer Josh Styles form the core of the trio, but for this album they brought in guests; Punk Rock legend Wreckless Eric provides backing vocals on 'Nightmare' and 'Silver Satin', and TheLovin' Spoonful's John Sebastian brings his guitar out on 'Ding-Ding Man'.
Of opening track 'Street Sermon', Hurd says: "We were upset about a lot of things when we wrote this song and one thing that struck me was that there was a real lack of meaningful protest songs being written at the time so we decided to take matters into our own hands." The result is a thumping industrial Blues song from the heart of the city, urging us to  "Work with one another; Not against each other" 
Track two, 'Nightmare', begins with Beatles-like vocal harmonies which end in a scream! During the depths of the lockdown,  Hurd experienced a terrifying dream and awoke in a cold sweat. To exorcise the terror he immediately scribbled down his memories of the dream which became this rocker about dealing with a world gone wrong: "We're livin' a nightmare and this world is condemned; I'll see you if this nightmare ever ends."
Third track 'Rockin' My Boogie' is a great piece of Rock 'n' Roll, with the lively harmonica backed up by solid saxophone playing from guest Tovey Halleck. 'Harmonica Razor' is a sharp instrumental, where not only does the lead instrument shine, but also the superb jazzy drumming by Styles.
'Been A Fool Once' is an uptempo number which wouldn't sound out of place during the Glam Rock era, as the darker side of love is challenged. Star sees on-point acoustic guitar playing from Aktürk in a country blues ballad. The guitarist penned next track 'You'll Die Too', a socially-conscious number that channels both Bo Diddley and MC5.
'Silver Satin' is another industrial Blues track, where the band takes the listener "on a trip through New York City's underground rail system with a bottle in hand concealed by a brown paper bag".
'Two Dollar Holler' features more sax from Halleck – perfect for this street band sound! Hurd explains: "The song's lyrics are all about the interplay that happens between the performer and passersby on the street. 'In one hand and out the other/Can you spare a dime my brother,' It's all too real for us. We have lived this and this is the result."
'Ding-Ding Man' has a real 60's vibe to it, unsurprisingly with Sebastian on baritone guitar on this track! The singing on Stop What You're Doin' is very reminiscent of early Mental As Anything – and it's just as good. Finally, album closer 'Electro-Motive Blues' takes us on a stompin' train ride through Hurd's native Missouri.
A great album for those who embrace broad genres of music,  Street Sermons is available to order and stream from HERE
Main Photo Credit: YEP ROC RECORDS
Street Sermon
Nightmare
Rockin' My Boogie
Harmonica Razor
Been a Fool Once
Star
You'll Die Too
Silver Satin
Two Dollar Holler
Ding-Ding Man
Stop What You're Doin'
Electro-motive Blues
Follow Daddy Long Legs on Their Socials
Need more Punk In Your Life?
New Releases
Grammy-nominated pop punk legends Sum 41 make a boisterous return with 'Landmines', their newest single and first release on Rise Records.
Read More »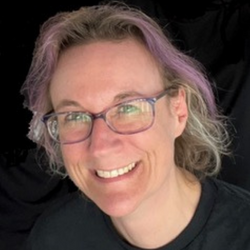 'Usually found jumping around down the front at gigs, I also relish taking photos and videos, singing, speaking with fellow music fans, and asking musicians the questions nobody else does  Writing about my favourite bands and connecting with people who love music too keeps me more-or-less sane  I've worked for over 25 years at a video production company, mainly filming live music events, therefore I have an additional backstage perspective!'