Ramonescore punk pioneers' latest album is a dependable release
Screeching Weasel began in Chicago back in 1986, surviving multiple line-up changes (even briefly including Mike Dirnt of Green Day at one stage) and have now in 2022 released their 14th studio album 'The Awful Disclosures of Screeching Weasel'.
Founding member Ben Foster has been both an outspoken and at times, controversial personality on the punk scene. In 2011 during a performance at the South by Southwest festival in Austin, Texas, the lead singer reached his lowest point when he was involved in a physical 'scuffle' with a female fan who had allegedly thrown a beer bottle at him. The ugly incident resulted in the remaining four members resigning from the band and all future tours cancelled.
Thankfully, Ben has been able to put that episode behind him, learn from the experience and move on to continue putting out albums of an updated Ramones-influenced sound. In 2020 Screeching Weasel released the LP, 'Some Freaks of Atavism' with a new line-up which was well received by fans and critics. The group remains intact for this album.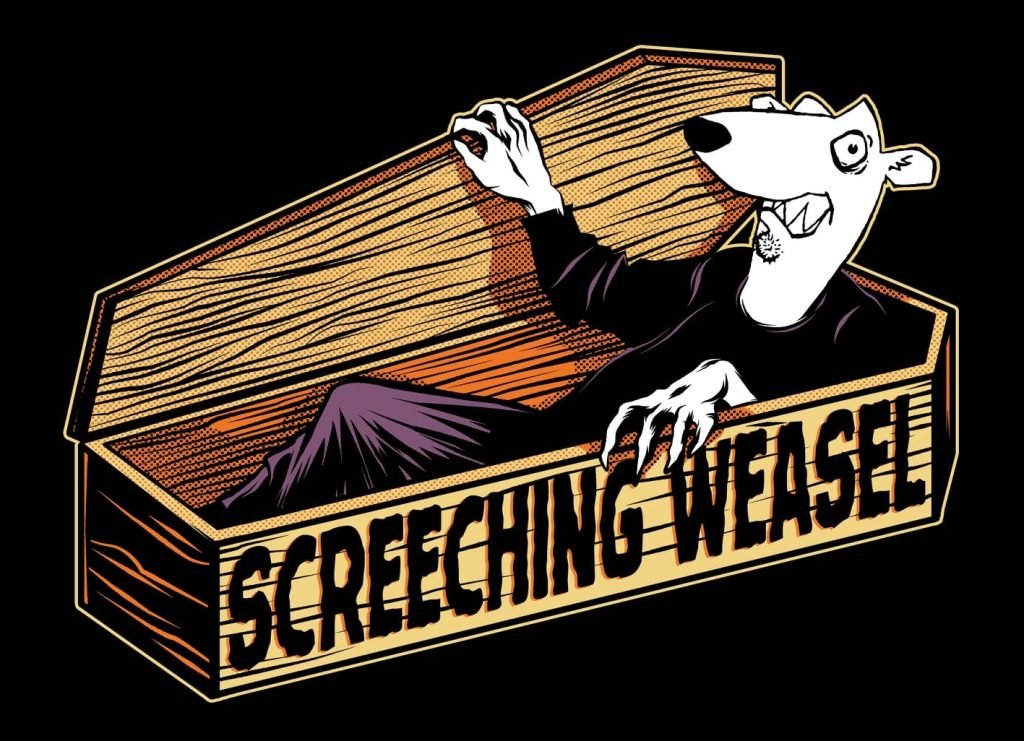 The latest LP is 14 tracks of fast-paced bursts of energy, with only the last song exceeding the 3-minute mark.
Beginning with a pounding extended drum fill, opener 'Six Ways To Sunday' is classic Weasel with breakneck guitars and the unmistakable vocals that stampede ahead with the same commanding angst they are renowned for.
'Any Minute Now' musically contains some stop/start staccato and harmonious sing-along lyrics, while 'In La Quinta del Sordo' is a much angrier sounding track. I'm assuming the latter song is connected with the house in southern Madrid where artist Fransico Goya famously painted directly on the interior plaster walls.
'My Favorite Nightmare' continues with upbeat melodic passages and catchy repetitive lead breaks and ends with a needle scratch that, on first listen, will make vinyl listeners' hearts skip a beat.
'Just Another Fool' interestingly contains a guest appearance on keyboards in Ben's 10-year-old son, Joe, who does an amazing job. Further, in 'Hey Diana' we hear the lead guitar replaced with a melodic organ sound. The song is lifted with a clever key change at the end.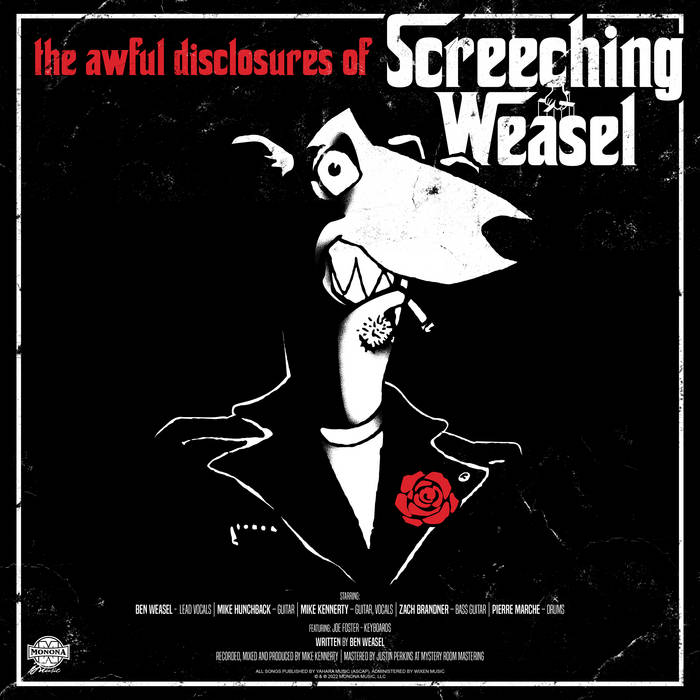 Overall this is a consistent album that gets better after each listen coming from one of the most influential bands of our generation. If you liked the previous album, then this is a 'must have' in your collection. In fact, if you're a SW fan at all, you will no doubt love this.
If I had to be overly critical, it's that the songs have a familiarity about them which might please the fans but at the same time doesn't show much growth artistically. This approach has worked well for SW; I mean, if it's not broken, why fix it and who am I to argue with that?
The Awful Disclosures of Screeching Weasel is available now on vinyl via Striped Records, CD via Rum Bar Records and digitally via Monona Music.
---
Follow Screeching Weasel on Their Socials
---
Need some more punk?