Featuring musicians at the top of their game from across the UK Ska, Reggae and Punk scenes, this 12 track collection is instantly captivating – you will be moving your feet and singing along, guaranteed!
From the haunting 'Ghost Town'-esque opener 'The Overview' to the beautiful and heart-warming 'No One But You', the new album from AKA The Syndicate, 'It's Our World', has something genuinely special about it. 
Super group AKA The Syndicate was launched in 2019 by songwriter and multi-instrumentalist Gary Knight (The Collective AKA) after he was diagnosed with skin cancer. It was the impetus he needed to finish a set of songs he'd been sitting on for a few years. "Luckily it was not malignant", he explains. "The spot was removed in May and gave me the 'kick up the arse' I needed to finally complete some songs I'd had in my head for ages."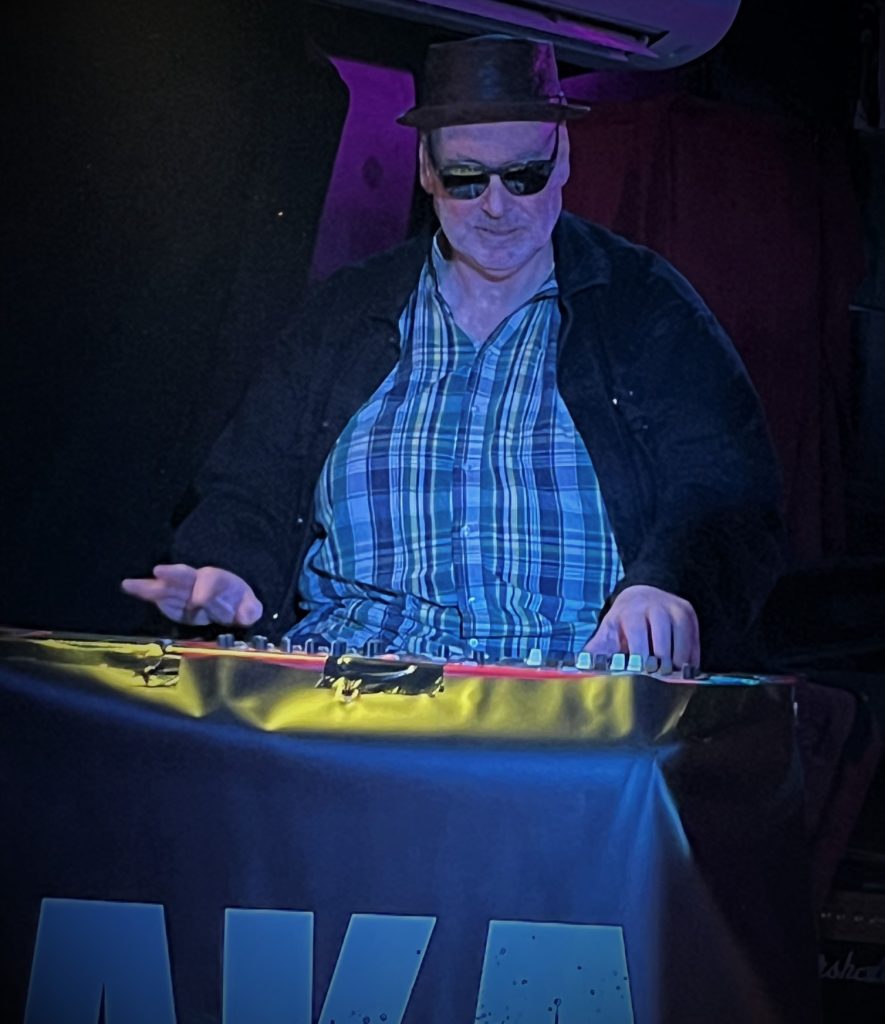 With one completed song under his belt he went back to an old haunt, Panther Studios in Reigate, owned by Richard Coppen (Tenpole Tudor/King Kurt/The Weird Things). A successful recording ensued, then Gary started asking around his wealth of friends and contacts "I'd recorded a song at home which I really thought would benefit from a Specials style, Roddy Radiation guitar riff. We were scrambling around asking a few people if they could do it when I remembered that I'd played a festival with Roddy himself and there'd be none better. I cheekily asked him, and to my amazement and eternal gratitude, he said yes".
Additional collaborators included vocalist Aaron TwoTone Malone (The Trojan Beats) and drummer Martin Parrott (The Weird Things / Johnny Moped / The Sensible Gray Cells).
14 musicians and 8 songs later, in early 2020, everyone got locked down. Undeterred, they put together a music video remotely for 'Hands Up (Who's Coming With Me?)' and launched AKA The Syndicate upon the public. With little fanfare and no professional help, all done DIY – the video amassed thousands of views and likes on social media platforms. AKA The Syndicate released their self-titled debut album in September 2021, going on to play support slots for Bad Manners and Block 33 plus sets at the Dublin Castle and Skamouth.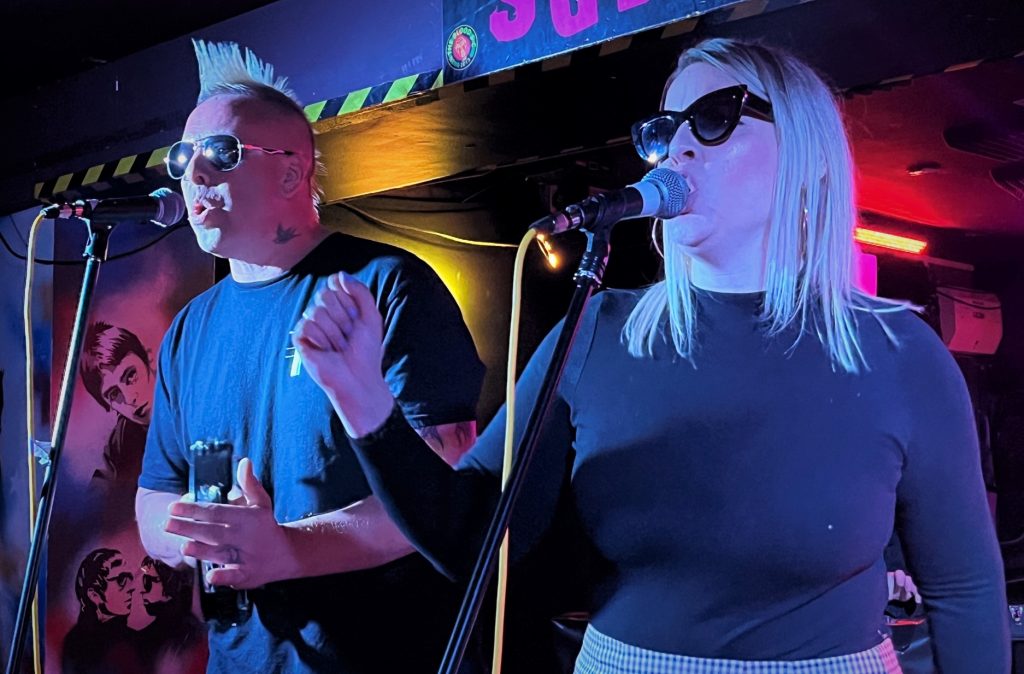 This second album features music legends Big Jim Paterson from Dexy's Midnight Runners and Monty Neysmith from Symarip. Clara Byrne from Dakka Skanks contributes vocals, and Bobby Blencowe from Death of Guitar Pop is on trumpet.
The mainstay of the band are Gary Knight, plus singer / songwriter Laura Betts (The Skatonics), saxophonist Sean Williams (The Beat / Wingmen), drummer Bob Dear (The Collective AKA / Soundation), guitarist Simon Peet (The Weird Things / The Riffs / CASE), bassist Jamie Franklin (The Trojan Beats) and vocalist Aaron Malone (The Trojan Beats).
On to the album! Catchy-as-hell 'Waiting For Monkey' (written in the hope that a long lost son will one day find his father) with its sing-along chorus and notable middle section from the brass is followed by the album's title track, a modern Ska classic with thought-provoking lyrics. The tempo accelerates into the stomping 'Shake The Tree', before the dub-influenced 'Lucky Man' tells a compelling story, the piano and trumpet reminiscent of a smoky nightclub. 'Frances' tells another story, in a track which could have been written by The Specials, a dance floor filler for sure!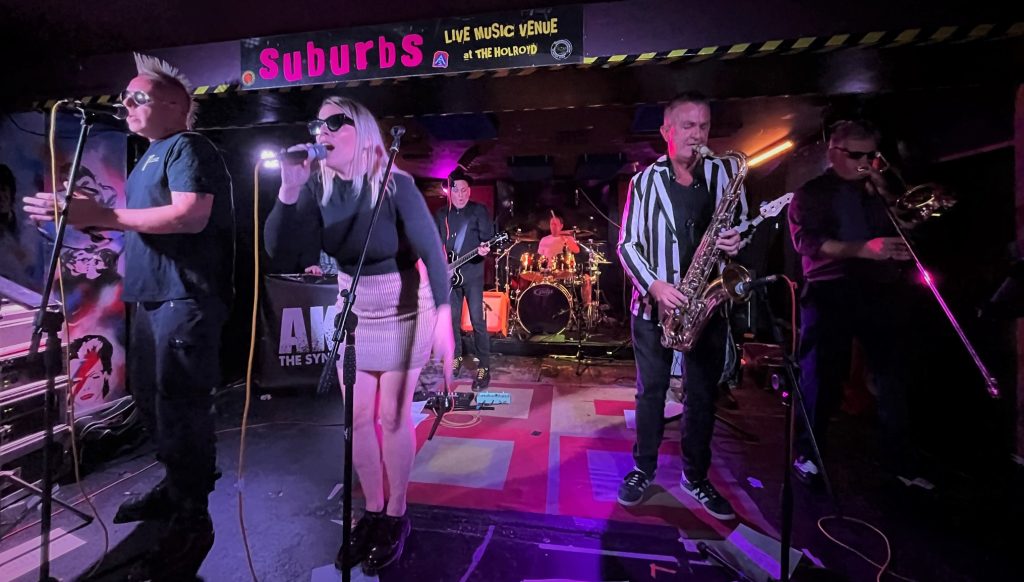 'Take Another One' has a modern, jazzy twist, being almost an instrumental, with the saxophone, trumpet and trombone going large over a Ska beat. The Death of Guitar pop influence comes out in 'Walking In The Rain', with stunning vocal harmonies – everyone will love this track! 'Less Chat' is classic dub, again with incredibly insightful lyrics. A gorgeous Reggae track 'Let The World Go By' featuring Monty Neysmith is filled with soul and love, before the evocative melody of penultimate track 'Hotter Than July', with its message of hope, fills your ears.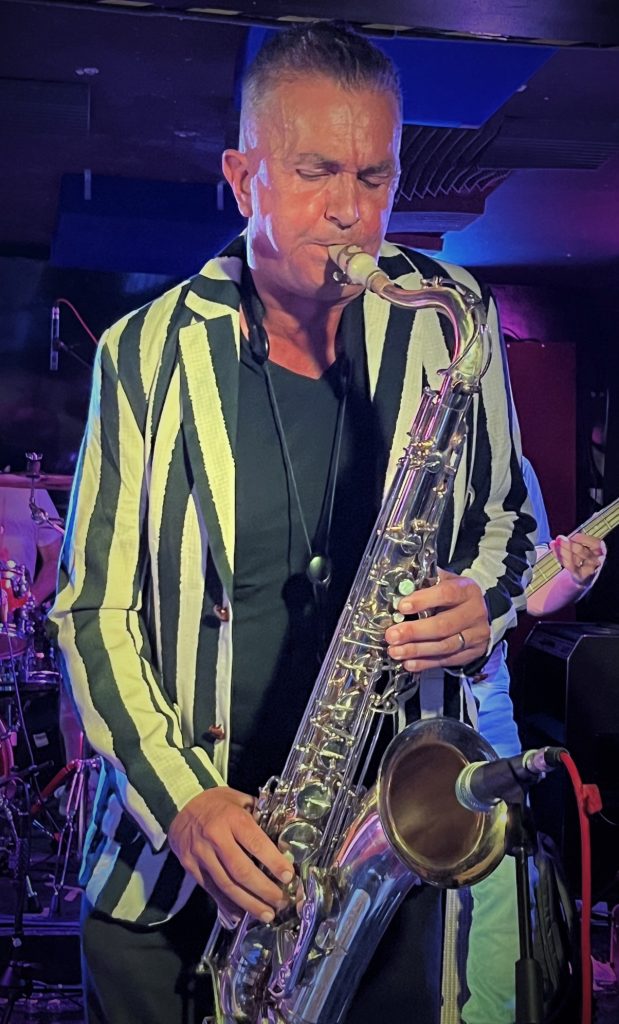 Sax-man Sean Williams told me back in July "Everything seems to be moulding quite well! I personally think the second LP is a lot better than the first, and I can't wait for people to hear it! We'll have a couple of singles out, and we'll be touring – Germany in August, Guildford and the Blam Blam Ska Weekend in September, Skamouth in October, and we're supporting Bad Manners in December. We've only ever done big gigs!"
'It's Our World' was crowd-funded, as the band wanted to produce vinyl copies of the album. Sean explains: "This was only way we could do it without us all going into a large amount of debt!. Death of Guitar Pop suggested it – they said why not have people pre-order? It's a leap of faith, but it pays for the recording, the LP and the CDs in advance. We've exceeded the crowdfunder, people have been happy to contribute, so we're very, very humbled and thank everybody who put their money in, and we hope to repay them well.
Everyone who ordered before 16th June gets their name on the LP, and they will each receive a signed copy ".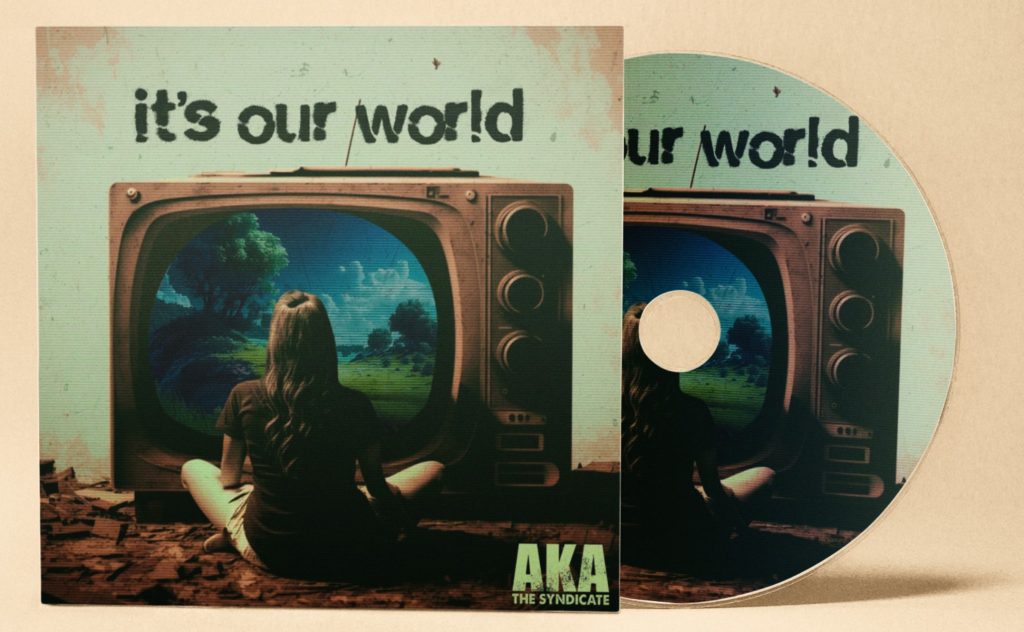 Main Photo Credit: FREEDOM SOUNDS
THE OVERVIEW
WAITING FOR MONKEY
IT'S OUR WORLD
SHAKE THE TREE
LUCKY MAN
FRANCES
TAKE ANOTHER ONE
WALKING IN THE RAIN
LESS CHAT
LET THE WORLD GO BY
HOTTER THAN JULY
NO ONE BUT YOU
Follow AKA The Syndicate on Their Socials:
Need more Punk In Your Life?
New Releases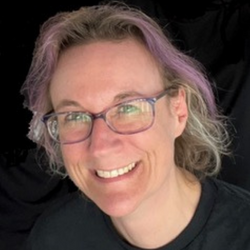 Those loveable Punk funsters The Sensible Gray Cells return with a suitably seasonal single, complete with a crazy video shot at the beach last summer.. <br
Read More »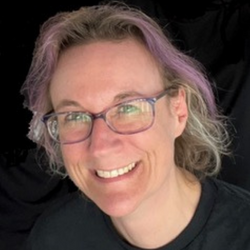 'Usually found jumping around down the front at gigs, I also relish taking photos and videos, singing, speaking with fellow music fans, and asking musicians the questions nobody else does  Writing about my favourite bands and connecting with people who love music too keeps me more-or-less sane  I've worked for over 25 years at a video production company, mainly filming live music events, therefore I have an additional backstage perspective!'