Telling it like it is since 1979, Harlow punks Newtown Neurotics are back with their 4th studio album 'Cognitive Dissidents'.
Drawing inspiration from the political and environmental clusterfuck of recent times, the album title was conceived from a play on the term 'cognitive dissonance' describing people who wilfully reject evidence over what they 'feel'.
Written and recorded during Covid lockdown, the eight instantly catchy songs on the album take deadly accurate aim at many issues literally plaguing us – democracy being undermined; gaslighting; impending climate collapse – nicely summarised in a glance at the excellent album cover.
The first two tracks- 'Climate Emergency' and 'Liar, Liar (Pants On Fire)' -were released as singles earlier this year. The former calls us to arms over climate change, and the latter is a scathing commentary on the former UK Prime Minister. Lead vocalist, guitarist and band founder member Steve Drewett defines the culture of leadership from the UK government as characterised by "word salads, obfuscation, misdirection, gaslighting and a client media using the Joseph Goebbels playbook of propaganda".

Drewett goes on to brandish his lyrical sword at the undermining of new towns by successive governments, in the autobiographical 'Take Your Dirty Hands Off Our Town'. 'Dumb' is a great punk track, redolent of PiL, which Steve wrote "depicting the detachment from reality of those who use social media as a tool to find truth. As powerful algorithms employed in these platforms reward conflict, it is easy for all of us to be consensually, unwittingly, victims in this."

The Neurotics' description of UK and USA politicians mirroring each other in a 'dance macabre' during lockdown, 'To Hell In A Handcart', serves as due warning not to forget this dark time and the way our so-called leaders mishandled the situation. 'I Get On Your Nerves' is a clever song, detailing how conflict is frequently mishandled – from Steve "A song of rage – A true 'neurotics' song where the object of the rage is an internalised one.
The force of dislike is disguising the fact that it is self-disgust. Externalising an internal feeling of failure is shifting blame to others."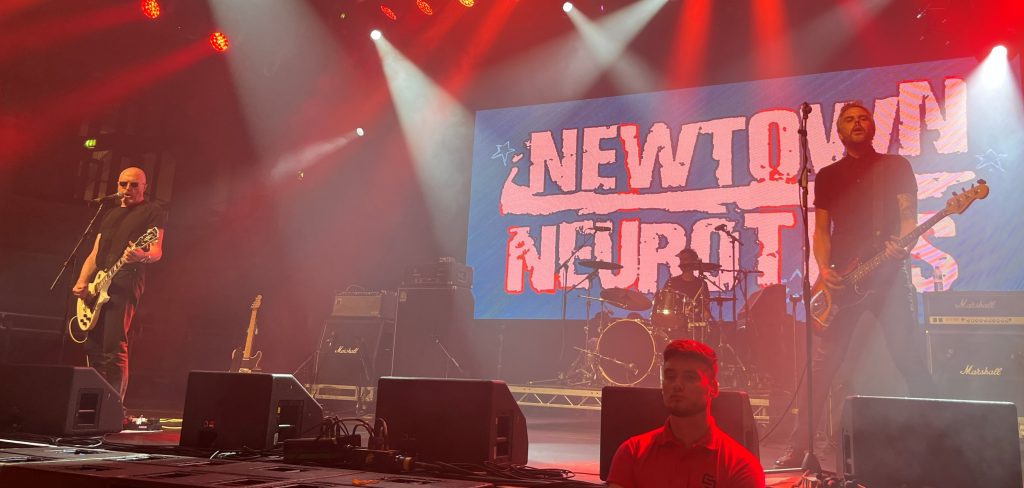 However there is always hope, and this album encourages us to stand together in solidarity against those who would drive us apart, with the stirring songs 'Hope' and 'Stand With You' to remind us that there is power in numbers; togetherness is a self-sustaining and healthy way to live. As witnessed by the way communities came together to support each other during the Covid pandemic, they extol the virtues of standing by people in times of need. "Support those that are alone and powerless and build resilience through solidarity. It is the bedrock of who we are and how we got here" Steve concludes.
A musical journey through troubled times, punk rock at its uplifting best – we are never alone when we stand together!
'Cognitive Dissidents' is released on 21st October by Cadiz Music, order HERE.
If you want to hear the tracks live then the band are on tour throughout November.
---
Follow Newtown Neurotics on socials….
---
More of the latest from Punktuation: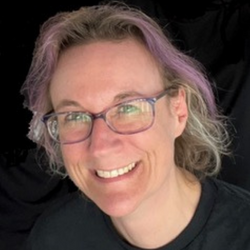 'Usually found jumping around down the front at gigs, I also relish taking photos and videos, singing, speaking with fellow music fans, and asking musicians the questions nobody else does  Writing about my favourite bands and connecting with people who love music too keeps me more-or-less sane  I've worked for over 25 years at a video production company, mainly filming live music events, therefore I have an additional backstage perspective!'