Fronted by the charismatic person Edith Coleslaw aka Ashley Pooler, Abertooth Lincoln recently dropped their debut single Hell House on Riot Records, and now they've released the accompanying music video.
Hailing from Dayton, Ohio Abertooth Lincoln is an aggressive, spacey hardcore progressive punk band. Their music is heavy, weird, complicated and can flip genres within seconds. But the bottom line is they are unique and refreshing. 
"This is the story of two naive but rebellious teenagers that magically get transported to a world within a comic book, in which they are subjected to the horrors of an evangelical hell house attraction. To save others from experiencing the same trauma and judgement, the teens take matters into their own hands, waging a bloody battle against the "demons" of Hell House. Hell Houses are a real thing, managed by evangelical churches in every state. They are run by people who get off on judging and condemning their neighbours and pretending to be actual demons dragging sinners to hell. It's violent indoctrination and fear tactics used on teens, and we thought it'd be fun if the people that do this sorta thing got sent to hell for a change."
– Abertooth Lincoln
Their music is heavy, weird, complicated and the will destroy the stage with glittery space pants and 80's glam metal vibes. Their lyrics bounce between biting satire and direct, harsh social commentary, delivered with commanding energy from front person Edith Coleslaw aka Ashley Pooler.
You will not forget this band.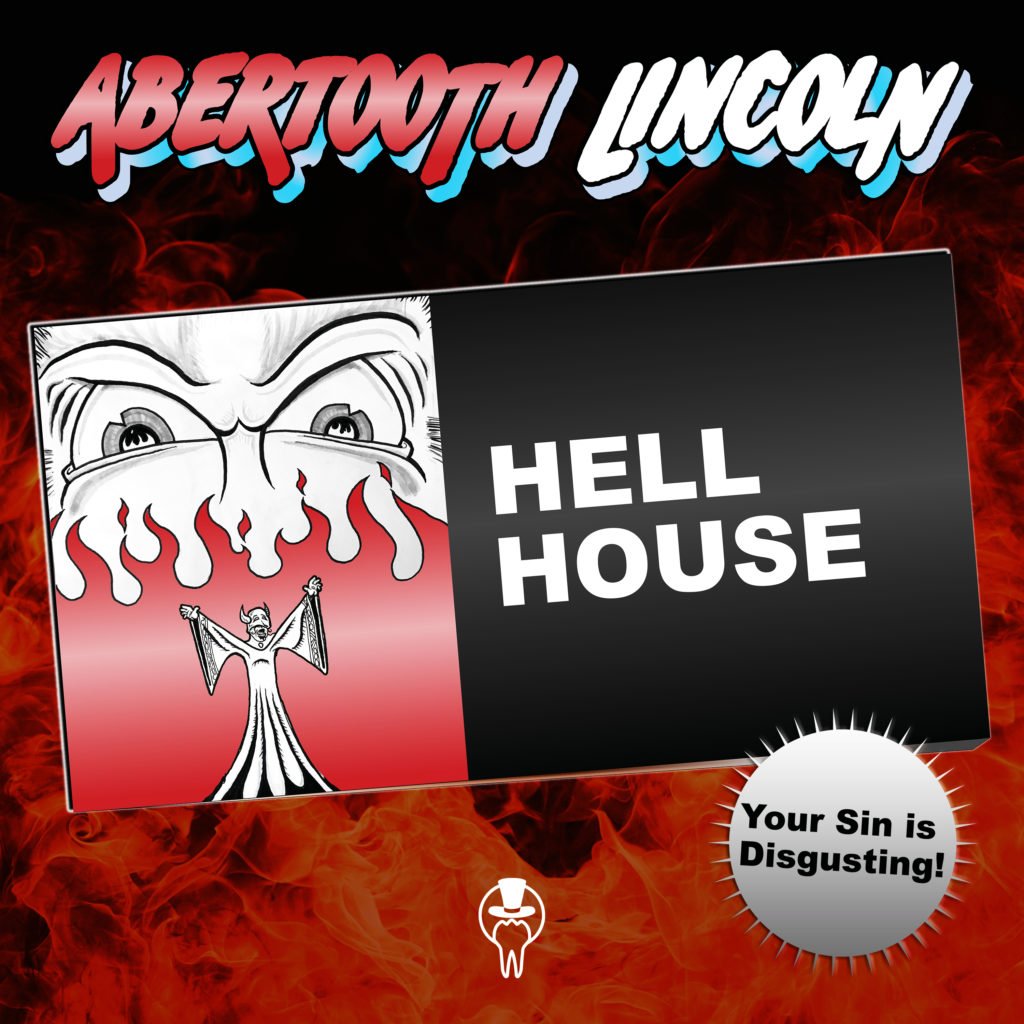 ---
Keep In Touch With What's Coming Up For Abertooth Lincoln
Stream (or even better) Buy Hell House HERE
---
Punktuation Magazine For All Your Daily Punk News, Features, Interviews, Lifestyle and more!