Artist and gallery owner Duncan Lomax's turns punk classics into 'book art'
Punk and art have always gone hand-in-hand – now you can own a classic and hang it on your wall! Art gallery owner Duncan Lomax has just opened for business in York, England, with his quirky take on those albums and seven-inchers that make us punks go weak at the knees… he's turned them into classic book covers.
From The Sex Pistols to The Stranglers, Clash to X-Ray Spex, with a little Penetration, Buzzcocks and 999 thrown in, Dunc The Punk – as he was known as a teen growing up in Warrington in the north-west of the UK –has taken a novel approach to his art.
On the verge of opening his Holgate Studios, he went to a nearby gallery where an artist has made a pastiche of a classic Penguin books cover with the words 'York, So Good They Named It Once.' It gave him an idea and he decided to create his own version of a book cover featuring the Teardrop's Sleeping Gas.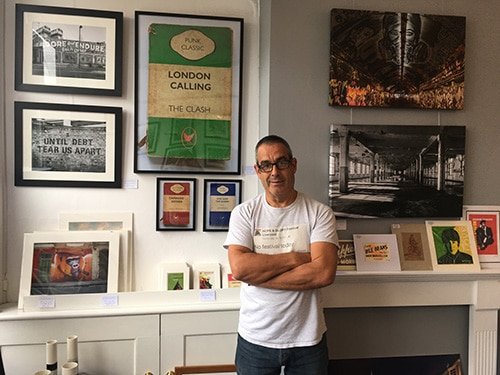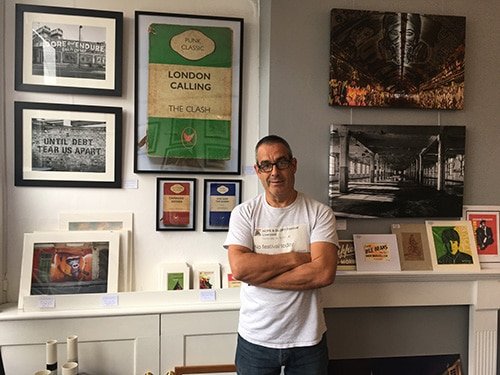 "I was just doing it for myself and to hang in the gallery but a friend saw it and asked me to do a London Calling poster," said Dunc. "Then I did an Echo and the Bunnymen cover then someone suggested selling them.
"The gallery only opened last week and people do a double-take when they see them."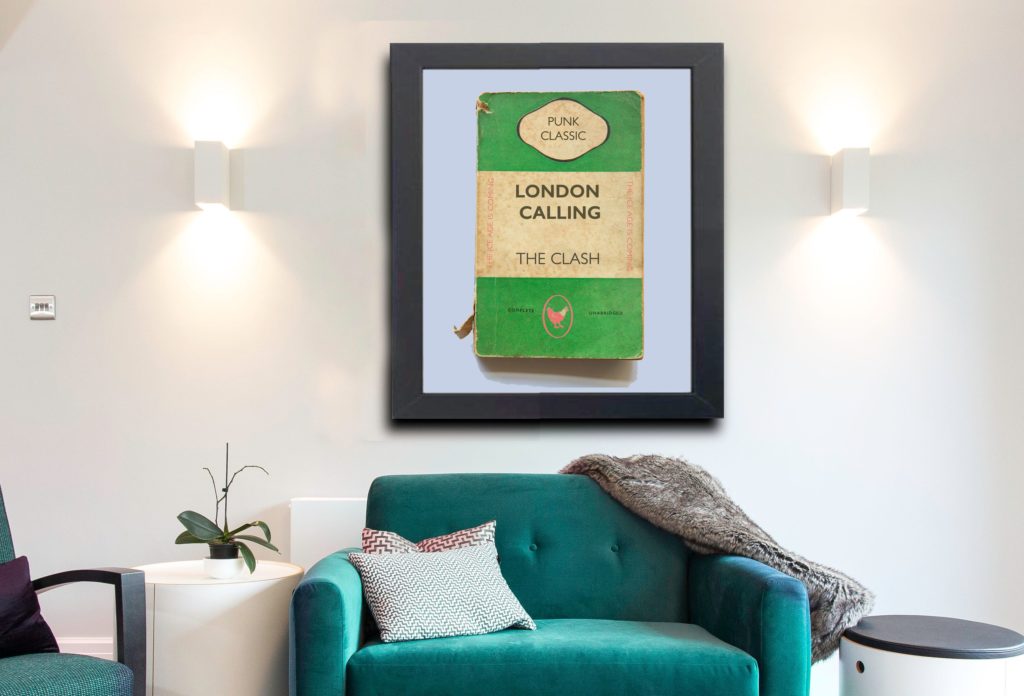 "I like to do something a little quirky on the posters. So on Something Better Change, I just have the lyric, 'Too blind to see it.' A Stranglers' fan would recognise that.
Dunc says he became a punk in rebellion against his brother's music taste!
"If my brother liked it, I hated it by default! Then punk happened when I was 13. I remember him playing the Nosebleeds and I thought what the fuck is this? And it just opened a door.
"I lived in Warrington and there was a record shop at the back of the Rumbelows (for non-UK reader, Rumbelows was a shop where you could buy the latest electricals – TVs, washing machines etc).
"It was like a room at the back. You'd walk past suited TV salesmen who were really straight-laced.
"It became a meeting place and was run by a woman called Joan. All the walls were plastered with punk posters and it was before the internet so records weren't so readily available.
"But she'd always find them from little labels like Small Wonder or Rough Trade, or lend you records that she thought you'd like. It was an amazing place. There was a really good punk community in Warrington."
Duncan then had a more-than-a-dabble in music. After being taught guitar by a friend who played for Pete Shelley from the Buzzcocks when he went solo, Duncan form his own band 35 Summers who were signed in the 90s, to RCA, releasing two singles, 'Really Down' and 'I Didn't Try'.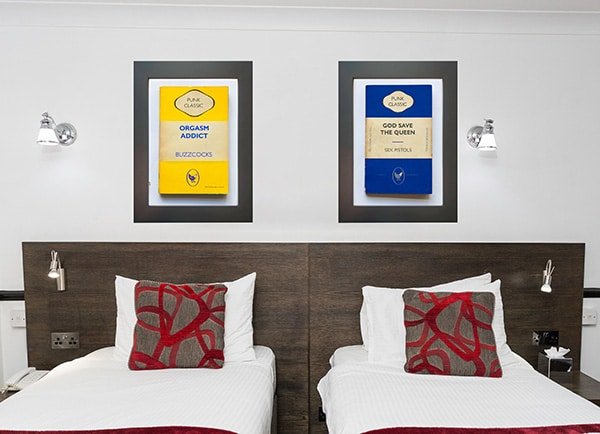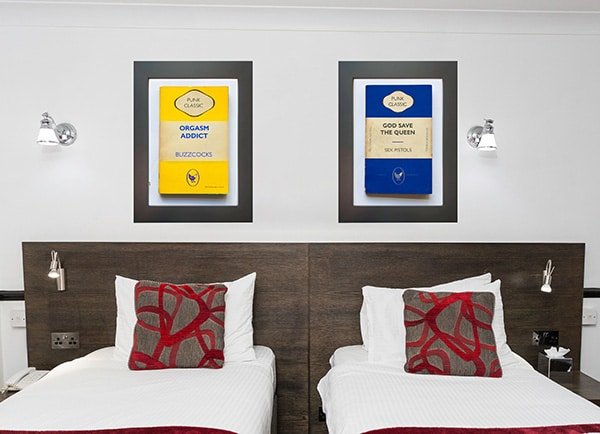 After years in marketing, Dunc followed his passion for photography, took a course as a mature student and started doing commercial photography, even becoming the official photographer for York Minster.
And now life has led him back to an early love – punk.
"Technically my prints are an homage to punk and to classic books and they'll be discontinued in due course," he says.
"It's not a big money-making exercise, if so, I'd be doing Dark Side of the Moon and bloody Coldplay. If someone asked me for a print of something I wasn't into, I wouldn't do it.
---
Follow Duncan on his Socials
Duncan Lomax of Holgate Gallery, in Holgate Road, York. Like his posters at £20 for A4 and £30 for A3? Check more out here
---
If you enjoyed this story check out these…
I'm Roger Kasper, 55. A punk since October 77 when the Stranglers rocked Top of the Pops with No More Heroes. Journalist since 1983 with stints on national newspapers and magazines and editor of local papers. I'm Gravesend born and dragged up I keep poultry, garden, run and generally make a nuisance of myself!