IDLES released their third single, A Hymn, from upcoming album Ultra Mono and it is quite different from their last two tracks.
The eerie intro of A Hymn lingers as you question where the song is going, until frontman Joe Talbot's somber and cathartic words begin the song; "I want to be loved / everybody does".
The latest track to be released from their upcoming 12 track album Ultra Mono, (set to release on September 25th via Partisan Records) is in great contrast to the band's May release Mr. Motivator, and their June release Grounds.
Talbot says in the band's press release: "A Hymn is a hymn that rejoices in the sinister flesh-eating virus of the pedestrian. It sings the tune of normal's teeth sinking into your neck as you sleep stood up with your eyes open. Amen."
IDLES published a video for the track, edited and directed by Ryan Gander, featuring the members of the band driving with their parents through their hometowns in the UK and ends with them arriving at a Tesco Supermarket.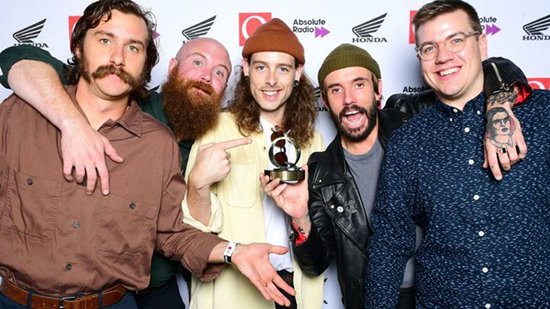 A statement on the band's record label's website says: "We aim for our music to be a window onto us and a mirror onto you, a form of truth or transparency. At the eye of the storm of our last album and at the start of writing Ultra Mono there was a sense of losing that truth…We hope that you feel a sense of strength and purpose from listening to Ultra Mono. It is meant to fill you with the violence love and the rhythm of now. You are now. You are all. All is love."
The song repeats the opening lines again as the song echoes and comes to an end, "I want to be loved / everybody does / shame / shame".
From the three singles released this year, there is no doubt that IDLES September release will be a success.
---
MORE IDLES
---
I'm a multi-instrumentalist musician, songwriter, and music journalist. When I'm not gigging with my band Rude Rum or writing, I teach guitar. I graduated from the Music Industry College, Brisbane (where I was in a punk band) in 2016 and plan to spend my life helping the world find a new groove. When asked at kindergarten what I wanted to be when I grew up I simply said 'a rock star'… nothing's changed!