After announcing his departure from the band last week following allegations of sexual assault and misconduct bassist Joshua Woodard is now facing even more scrutiny.
Joshua Woodard resigned from A Day To Remember on October 13 after last years sexual assault and misconduct allegations resurfaced. He has continued to deny the accusations.
Woodward's involvement in a fatal car accident in 2017 that killedBryant Gonzalez Ortiz the driver of the other vehicle involved, was initially reported by Metal Sucks last week. Metal Sucks states that despite the severity of the incident, Woodard was only charged with careless driving causing death and failure to maintain a single lane which resulted in Woodard ending up with just $1,166 in fines and a driver's license suspension for 12 months.
However, more disturbing information regarding the 2017 accident has come to light thanks to Loudwire gaining facts via public court documents.
A Vehicle Homicide Investigative Report from the Palm Beach County Sheriff's Office states that the crash occurred in the early evening hours of May 11, 2017. Woodard was driving a black 2016 Tesla Model S travelling eastbound on Okeechobee Boulevard when he suddenly and unexpectedly crossed over three lanes of traffic and crashed head-on into the driver's side of Bryant Gonzalez Ortiz's stationary Honda Civic.
Gonzalez suffered massive blunt force trauma and died at the scene as a result.
Despite the severity of the situation, Woodard left the country to embark on a European tour with the band followed by a string of North American dates. In Florida, any person cited for an infraction in an accident that causes death or "serious bodily injury" must appear in court. However, the vehicle Homicide Investigation Report concluded that the attending detective was unable to conduct an in-depth impairment assessment on Woodard.
This, the reports states, was due to Woodard's lack of cooperation, hisrefusal to provide a statement and declining the investigator's request to submit a voluntary blood sample.
Despite Woodard's lack of cooperation, on Oct. 30 2017, the court noted: "Further the court assumes this matter has been reviewed by the State Attorney's Office and it has been determined that criminal charges are not warranted, or this matter has not been referred to the State Attorney to further investigate."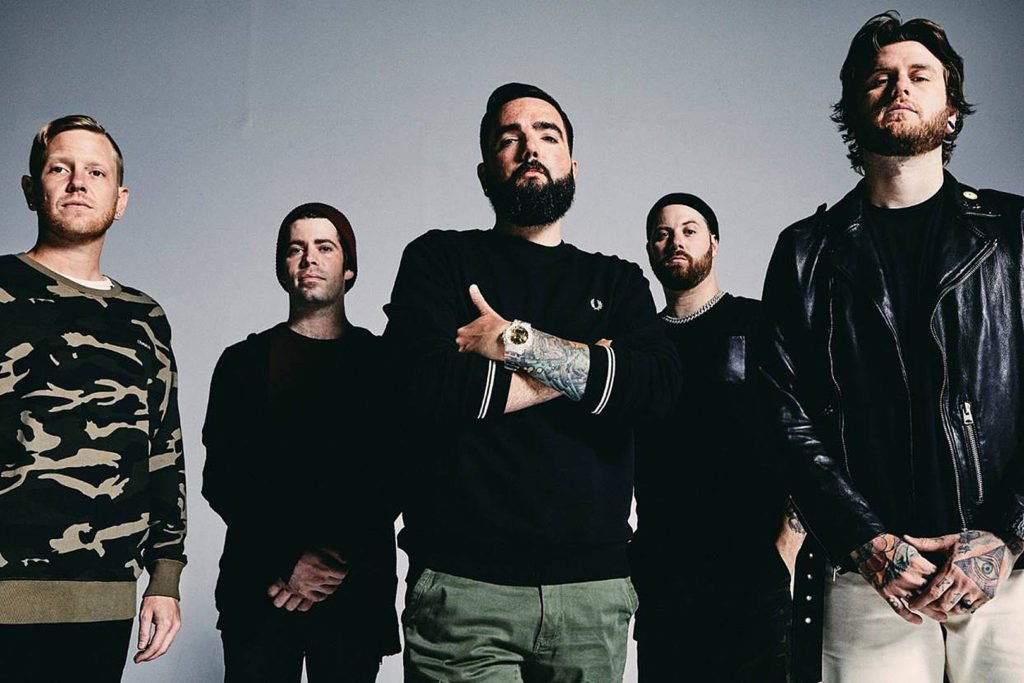 Gonzalez's father, Fernando Gonzalez, filed a wrongful death complaint in May 2019, seeking compensation in excess of $15,000 plus costs. He then voluntarily dismissed the lawsuit with prejudice in April 2020.
Last week Joshua Woodard announced his departure from A Day To Remember after sexual misconduct accusations resurfaced.
Releasing this statement via social media Woodard said: "I appreciate those who have supported me and defended my name against the lies being spread, and I am sorry to those who have been negatively affected by them. This decision is the furthest thing from what I want, but it is unfortunately what is best. Being a member of ADTR has been the greatest honour and I am so thankful for the past 18 years."
---
Keep Up With A Day To Remember On Socials
---
Need More Punk In Your Life?
Everyone should have a soundtrack playing loudly in the background of their life. I was born moshing to my own beat and have never swayed from my love of music. Spreading my passion through the written word is my soul's purpose. My punk heart beats loudly with the rhythm of my rock soul. I plan to continue to mosh like no one gives a shit.
Click on Tracey's photo for more of her articles!