Punktuation takes a look at the array of musical influences that contributed to the rich tapestry that is… The Clash's London Calling!
The Clash's third album London Calling is not just considered one of the greatest punk albums of all time but has earned the respect of music fans from all genres in the 41 years since its release.
Despite its rightful place at the heart of punk history, the sound of the album is anything but straight-up punk, spanning numerous genres including reggae, rockabilly, R&B, and lounge rock to name a few.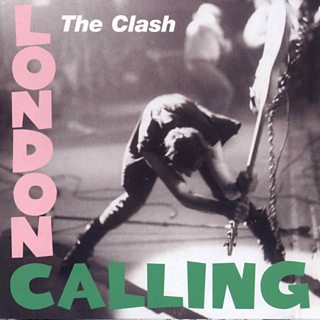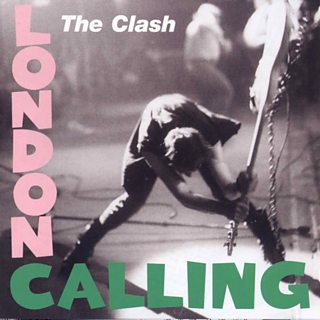 At the time of its release some Clash fans thought it was a major shift from their punk roots however Paul Simonon disagreed. In an interview with Creem magazine in 1981 he said:
"I think it was a punk album. Punk was about change. The thing is, a lot of people got upset with us 'cause of London Calling. Everybody wanted it to be the first album again. Like the Ramones, their first album was great, then they brought out their second album and it sounded just the same as the first. But come the third, I never bothered buying it 'cause I knew it would be the same. The thing is, we like to take a gamble, we like to take a risk, put ourselves on a thin line."
It is perhaps the eclectic sounds and ambitious storytelling of the record that cemented Jones and Strummer as two incredibly gifted songwriters, performing alongside the dynamic and accomplished rhythm section that was Headon and Simonon.
"A lot of people got upset with us 'cause of London Calling. Everybody wanted it to be the first album again. The thing is, we like to take a gamble, we like to take a risk, put ourselves on a thin line." Paul Simonon.Tweet
The Clash toured America for the first time in early 1979 following the release of their second album Give 'Em Enough Rope, and it was during this initial US experience that they were able to surround themselves in the sounds of the country and the traditions from various parts of the states.
It was during this tour that the band were able to demonstrate their varied tastes by picking support acts from across the traditional music spectrum – Bo Diddley and Screamin' Jay Hawkins flew the flag for rhythm and blues; Country artist Joe Ely brought a distinctive honky-tonk sound and a bit of rockabilly was added via The Cramps.
All members of the band had a fascination with traditional American music from New Orleans jazz and R&B to hip hop and rap. Their growing interest in many aspects of rock 'n' roll from the instrumentation to the storytelling tradition, strongly influenced the creative direction of London Calling.
Legend has it that the band arrived for the first day of rehearsals without any concrete ideas around track listing for their third album or even any finished songs that they were happy to go with.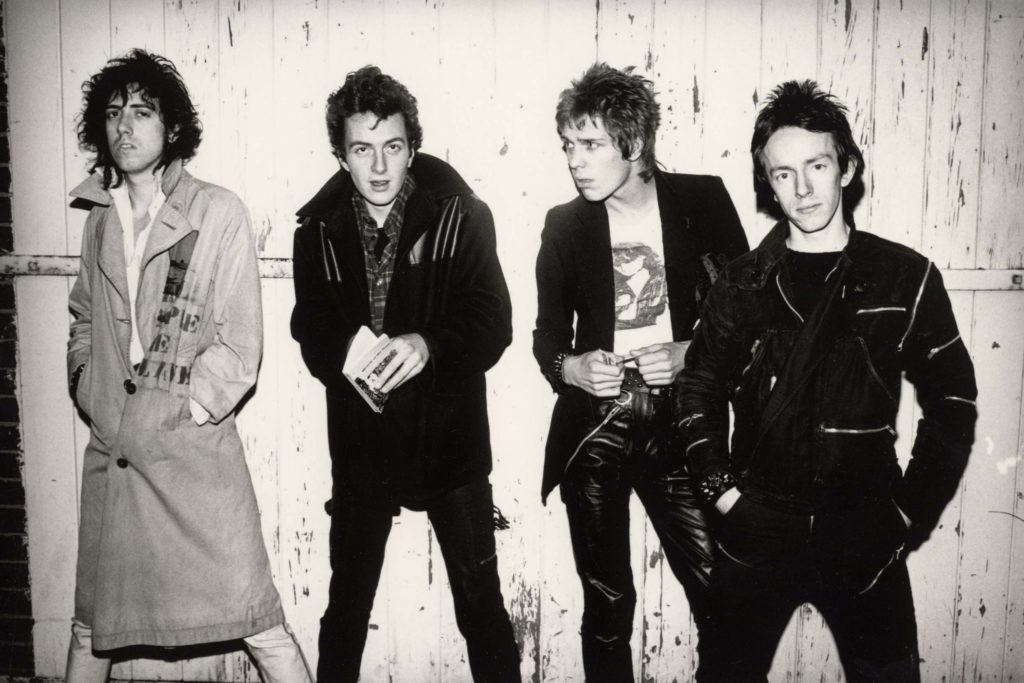 Perhaps it is lucky that in that relative vacuum in those first few days and weeks, the band were able to scour their own musical knowledge and preferences and indulge their various tastes to create an album that is well known for its genre-spanning sound.
If we put London Calling at the centre of a musical map, we can easily trace the numerous bands and albums that this seminal record has subsequently influenced, spanning across not just successive waves of punk but also pop, indie and metal.
But what or who influenced the members of the Clash when they were making London Calling? What artists were invoked during the 5/6 week recording period at Wessex Studios?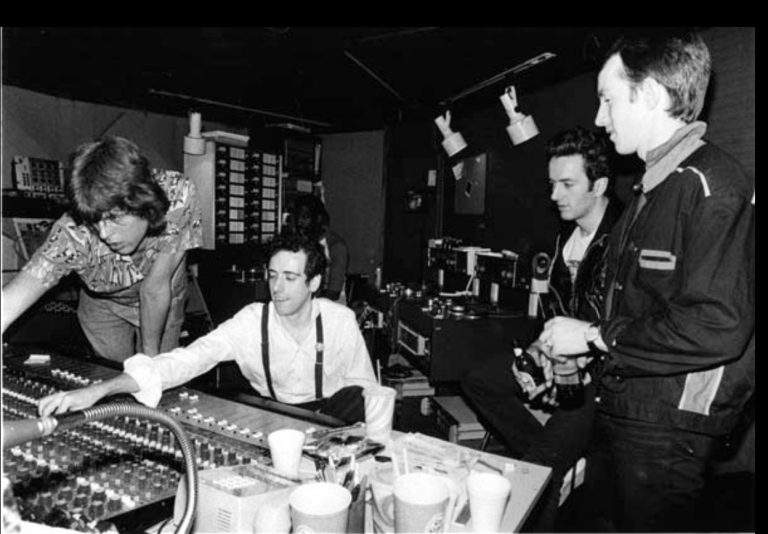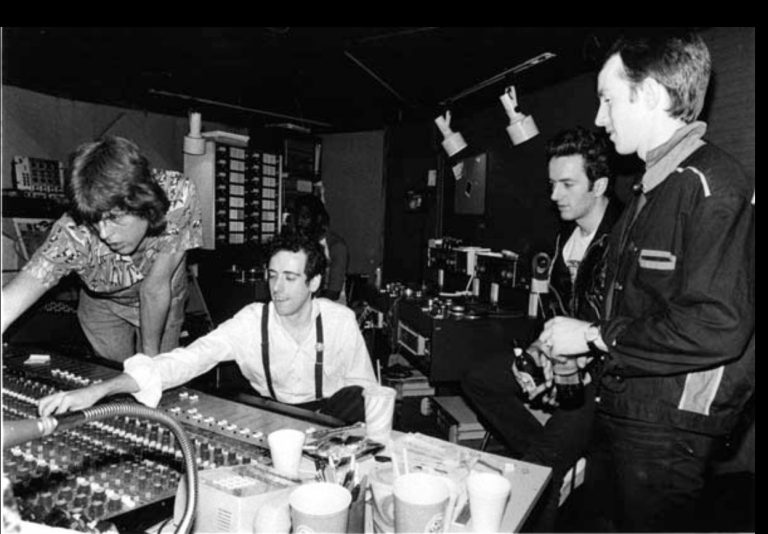 When we really look at the building blocks of the album, we can appreciate it as a homage to artists that blazed trails during the 50s and 60s from the streets of Kingston to the jazz clubs of New Orleans and then around the world.
Taking just two of the genres that are strongly evident on the record- rockabilly and reggae – we can go on a journey back to some completely original and maverick songwriters, musicians, and musical movements.
The punk sound of the late 70s was unique of course, but it didn't spring out of nowhere and London Calling was a strong statement of gratitude from The Clash to the sounds that they loved. So, which artist's influence can we hear across the tracks of the album? Let's have a look.
Rockabilly
Brand New Cadillac – the second song on the album – starts with a dirty riff right after the crescendo of the album's title track has faded. It was actually a cover version of a song originally released by Vince Taylor in 1959 and The Clash often played the song in rehearsals and had a serious love for the song and for Taylor himself. Strummer once said: "Vince Taylor was the beginning of British rock and roll. Before him there was nothing. He was a miracle".
Taylor, at the helm of outfit Vince Taylor and His Playboys, achieved a fair amount of success around Europe in the late 50s/early 60s when all things rock and roll were popular. The Playboys formed in 1958 and the original line up included Tony Meehan who would later go on to play in the Shadows.
"Vince Taylor was the beginning of British rock and roll. Before him there was nothing. He was a miracle." Joe Strummer

Tweet
Although not necessarily that well-known nowadays by name, Taylor's stamp on musical history is not insignificant. He was considered to be a major influence on David Bowie during his Ziggy Stardust phase and his song being covered on one of the most critically acclaimed albums of all time has cemented his place in musical history.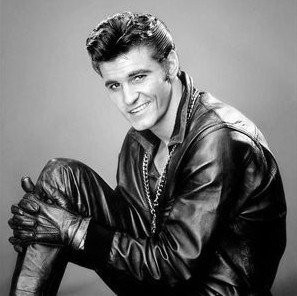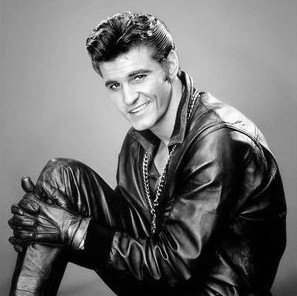 The songs that Taylor is known for such as I Like Love and Right Behind You Baby have a clear, early rockabilly sound with twanging guitars, bluesy vocals and country sensibilities- all facets that Strummer utilised in his early 101-ers days.
That love for the folk heroes and romances of early songwriting, is infused throughout other tracks such as The Card Cheat and Spanish Bombs – tales of bravery, fortitude, and adventure.
However, Taylor is not the beginning of the story. He himself was inspired by another early artist… Gene Vincent.
Gene Vincent was an early pioneer of rock and roll and rockabilly, most famous for his Be-Bop-A-Lula 1956 top 10 smash. Gene Vincent's band-His Blue Caps- were a more typical example of rockabilly instrumentation as they featured Jack Neal on an upright bass- something that has become synonymous with rockabilly bands now from The Stray Cats to The Living End.
Arguably, rockabilly would not have been so popular without acts such as Taylor and Vincent pioneering it and they in turn would have struggled without Elvis. As a nod to Presley's integral role in the basis of London Calling, the cover art is a mirror of Presley's debut album's pink and green lettering juxtaposed against a black and white photograph.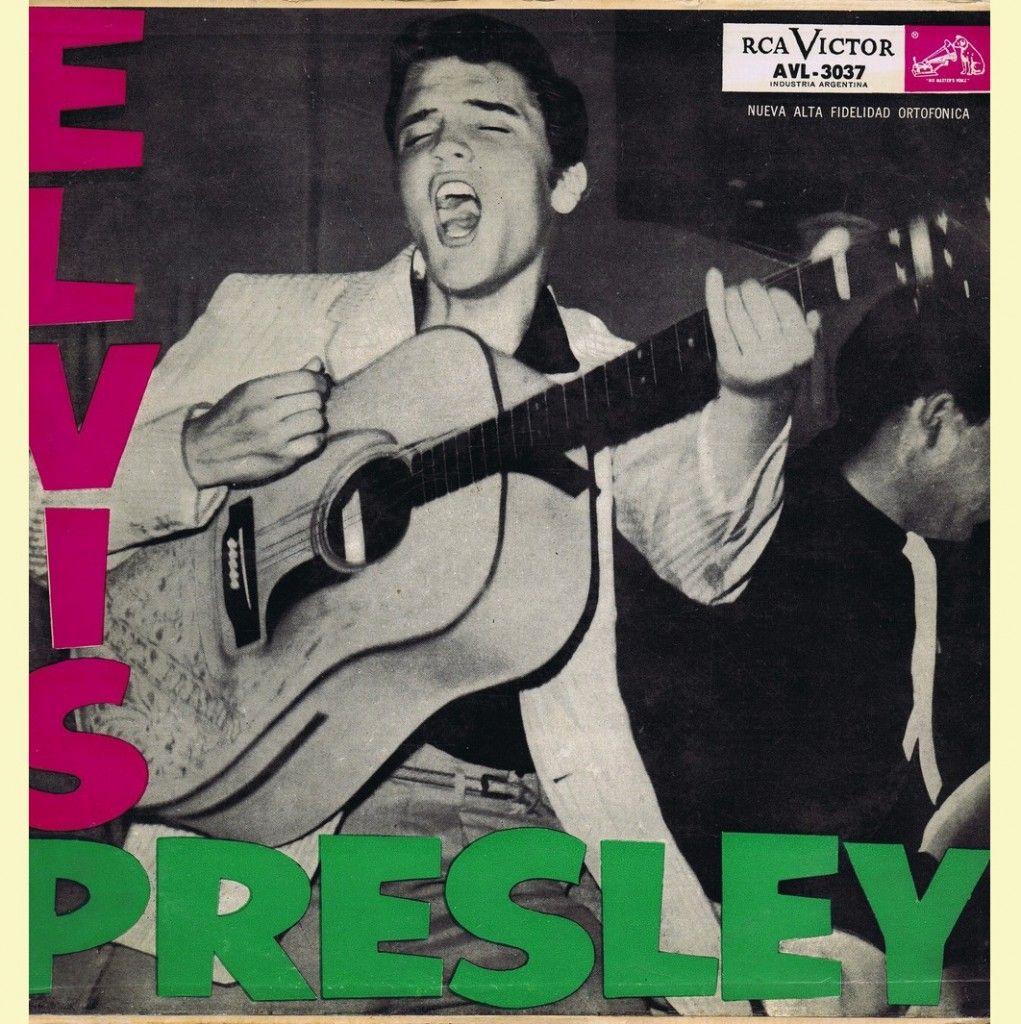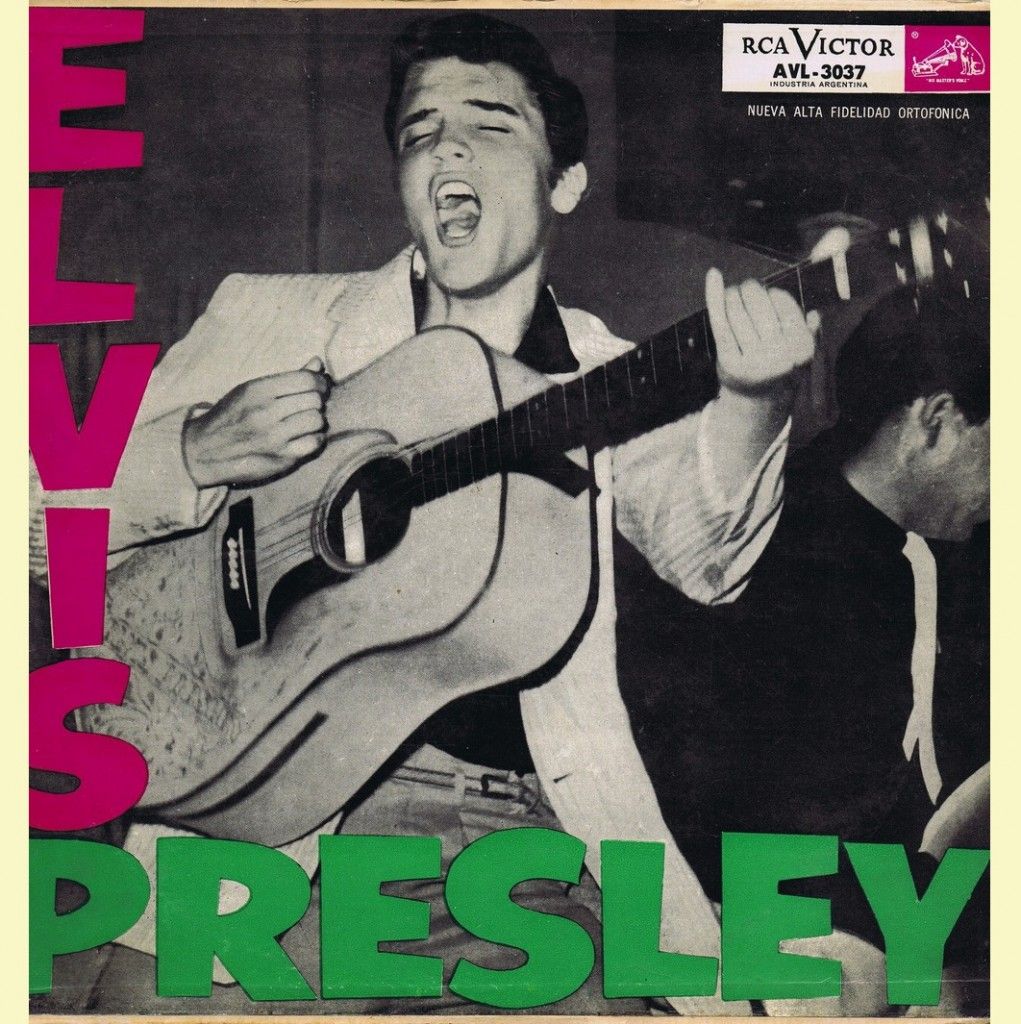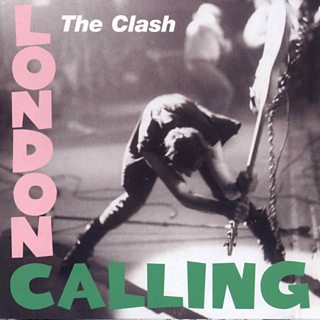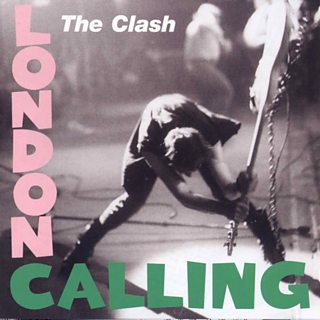 It is entirely plausible that The Clash's decision to wear their rockabilly hearts on their sleeve in 1979 brought an awareness of, and respect for, those original rock stars.
Reggae
The Clash drew from reggae throughout their career. The First eponymous titled album featured a Junior Marvin hit "Police and Thieves.
Vivien Goldman interviewed Bob Marley and reggae super-producer Lee "Scratch" Perry when the album was released and played them The Clash's version of the reggae classic.
"At first listen, Bob and Scratch were startled by Joe Strummer's harsh bark, compared to Murvin's mellifluous falsetto," Goldman wrote.
"It is different, but me like 'ow 'im feel it," was Marley's verdict. He liked the link between the two tribes of alienated, angry youth – punks and Rastafari.
"Punks are outcasts from society. So are the Rastas. So they are bound to defend what we defend," Marley concluded. Shortly thereafter, they began recording the single Punky Reggae Party, and by naming an underground social phenomenon, helped further it."
"Punks are outcasts from society. So are the Rastas. So they are bound to defend what we defend." Bob Marley

Tweet
London Calling had the genre well represented too with tracks such as Guns of Brixton, Revolution Rock and Rudie Can't Fail.
Simonon's childhood in Brixton meant he was exposed from an early age to the sounds of the Caribbean such as ska and reggae and his knowledge of all things rocksteady is evident in every Clash album, none more so than London Calling.
Guns of Brixton, the Simonon penned-and-sung tune about smouldering urban unrest, has a very distinct reggae bass line, a result of the bassist's lifelong passion for Jamaican grooves.
Paul was reticent about singing lead vocals initially, but Strummer noted that "they're your lyrics, you sing them" and the rest of the band agreed. Simonon said in an interview with Bassist Magazine. "The vocal mike was right up against the glass panel of the control room and sitting two feet behind the glass was some American CBS bloke. That's probably why the vocals came out the way they did."
Rudie Can't Fail stuck with a reggae influence but instead of brooding and crawling along like Guns… , horns and harmonies make this a more celebratory and bouncier affair. The song's theme lies in the island of Jamaica and the cultural enclave of the Rude Boys, challenging norms and authority much to the chagrin of their elders.
"The vocal mike was right up against the glass panel of the control room and sitting two feet behind the glass was some American CBS bloke. That's probably why the vocals came out the way they did." Paul Simonon

Tweet
The title of the songs derives from a Desmond Dekker hit 007 (Shanty Town) which is considered to be the first song about Jamaican Rude Boy culture and includes references in the lyrics that are familiar when we think of The Clash song that emulated it: And now rude boys have a go wail/ 'Cause them out of jail/ Rude boys cannot fail/ Cause them must get bail.
Revolution Rock is a cover of an obscure reggae song by Jamaican singer Danny Ray who had released it just months before The Clash decided to include it on the album. It is not widely known that it is a cover as it is not a well-known song outside of The Clash's version, showing their awareness of the output of reggae artists goes way beyond the layman on the street.
It is difficult to pinpoint one particular reggae or ska artist that had the biggest impact on the band either individually or collectively as they were enthusiastic listeners of a wide range of artists from across the Atlantic.
Two of the most iconic and significant artists to come from these respective 'scenes' would play a huge role in nurturing and promoting the music that The Clash would champion years later- Desmond Dekker and Fats Domino.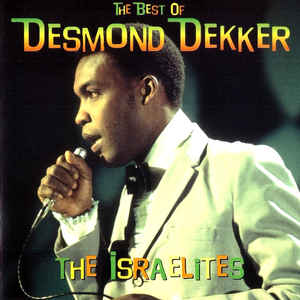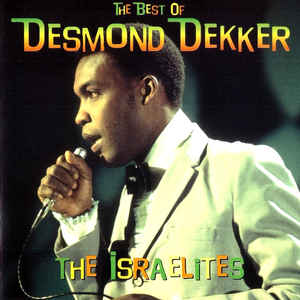 Desmond Dekker was a Jamaican ska and reggae musician who had an international hit with Israelites in 1968 backed up by his band The Aces. He was signed to the Beverley record label run by influential Chinese- American reggae producer Leslie Kong (who launched the career of Jimmy Cliff) which put his origins amongst other reggae royalty.
Dekker's career spanned 40 years, up until his death in 2006. The success of the single Israelites brought reggae to a more mainstream, global audience where eventually it entered the ears of early punk musicians who were absorbing the multicultural sounds of London town via their neighbour's record players or Don Letts' club nights.
Dekker himself would have come of age listening to the hits from the 1950s American South and one of the most thriving artists from that scene provided yet another step on the journey towards London Calling.
Antoine Domino Junior (Fats Domino) who was one of the earliest pioneers of rock and roll, with a musical style based on early rhythm and blues. Domino is particularly remembered as an artist that gained popularity and acclaim from across racial lines, bringing together black and white during his live shows, a factor he has in common with Two-Tone 20 years later in the UK- a scene the Clash were intimately familiar with. Fats Domino was a major influence on Elvis Presley, The Beatles, and many other major recording acts across the years with his songs covered by artists from Cheap Trick to Jah Wobble.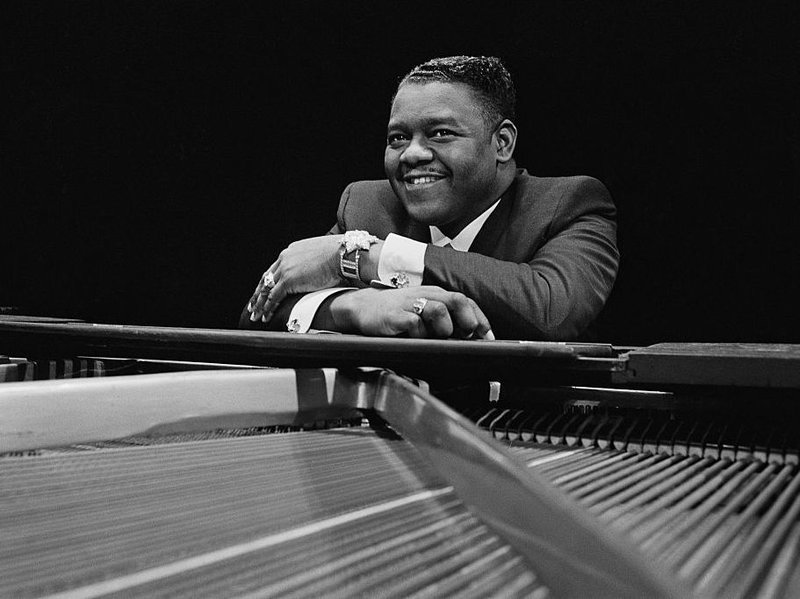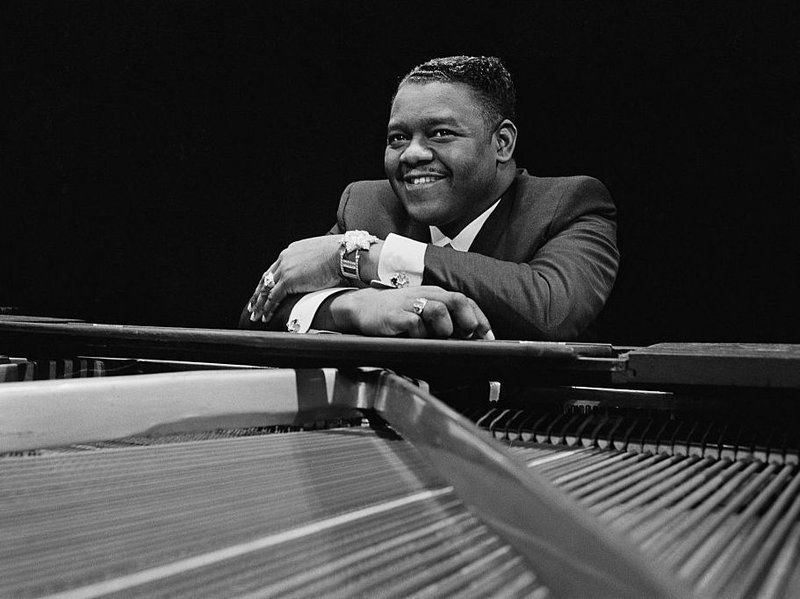 One of the most impressive aspects of London Calling is its ability to sound so varied and extensive in scope whilst maintaining the political observation and energy that The Clash's brand of punk was known for.
Reggae and rockabilly are just two of the musical sounds that informed the album and the richness of the sound could not have been achieved without the band members expansive knowledge of, and love for, an array of musical styles that represented the cultures of those they had grown up around.
We could also look to soul and blues and the influence on Topper Headon's drums on tracks such as Lost in The Supermarket, or the grooves of Train in Vain thanks to Mick Jones' interest in funk and pop sensibilities.
As Paul Simonon said earlier, London Calling is a punk album, by a punk band. Still, it could not have been possible without immersion in the musical, cultural and visual legacies of artists that were inventing and experimenting up to 25 years before the album was released.