It is gonna be a packed festival this year, so how do you decide who to see? Well, our Alex has some recommendations beyond the main stage....
Yep, it's that time of the year again!
Slam Dunk Festival is nearly upon us, and if you're going to either Hatfield or Leeds, you'll no doubt be looking forward to getting your fix of various flavours of punk (pop, ska, etc.) and all things '-core'. Heavyweights like The Offspring and Enter Shikari are sure to draw huge crowds, but there are also plenty of gems at the lower end of the bill. Here's our pick of the bunch…
TEENAGE BOTTLEROCKET (Dickies Stage, 12:55)
Of all the bands who channel the sound and spirit of the legendary Ramones, Teenage Bottlerocket do a better job of it than most. The Wyoming quartet play pop-punk as it should be; loud, fast and gloriously rough around the edges. Getting a decent pit going around lunchtime is no easy task, but if any band at the festival can do it, the smart money's on these guys. Check out 'Ghost Story' below.
MILLIE MANDERS & THE SHUTUP (Dickies Stage, 12:00)
Millie Manders and her crew are firm favourites here at Punktuation, and are responsible for some of the most high-octane gigs we've seen in ages. To merely describe them as a ska-punk band would be to sell them woefully short; they take a similar scattergun approach to genres (grime, pop, hardcore, even a touch of jazz!) as UK veterans Sonic Boom Six, and then serve it all up with sometimes brutal lyrical honesty. Check out 'Bitter' below.
SINCERE ENGINEER (Kerrang Tent: Right Stage, 11:30)
Sincere Engineer is both a solo project and a band, led by Chicago native Deanna Belos. She blends 90s college rock vibes with melodic emo/post-hardcore tunes and confessional lyrics, and the results make for perfect soundtracks to your past mistakes. Reminiscent at times of Alkaline Trio, this is awkward music for awkward people – and trust us, that's a compliment. Check out 'Trust Me' below.
MOVEMENTS (Kerrang Tent: Right Stage, 12:35)
One of the highlights of last year's Outbreak Fest, Movements know how to take post-hardcore to a cinematic level. The likes of 'Killing Time' and recently-dropped banger 'Lead Pipe' start life as little more than murmured vocals and bass-led grooves, but then explode into the kind of widescreen choruses that will lodge themselves firmly in your brain (and you'll be glad of it). Check out 'Lead Pipe' below.
THE TYNE (The Key Club Stages: Right Key, 11:25)
Damn, those melodies are so sweet, you might need a trip to the dentist after seeing this lot. Yep, The Tyne's line in punchy pop-rock may not be anything we haven't heard hundreds of times before, but it's hard to argue with tunes as catchy and bouncy as 'No Plans' and 'Jessica'. A perfect accompaniment to a gloriously sunny morning, so fingers crossed for good weather over the Slam Dunk weekend. Check out 'No Plans' below.
Slam Dunk Festival takes place on Saturday 27th May at Hatfield House Park, and on Sunday 28th May at Leeds Temple Newsam. Check www.slamdunkfestival.com for details and tickets.
Main Photo by Tijs van Leur.
Follow Slam Dunk on their socials to keep up to date!
Need more Punk In Your Life?
New Releases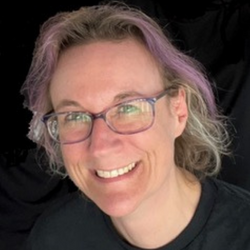 Those loveable Punk funsters The Sensible Gray Cells return with a suitably seasonal single, complete with a crazy video shot at the beach last summer.. <br
Read More »