This seminal album was released 25 years ago this month. And it still rocks.
If I ever got a tattoo, it would be of the Less Than Jake mascot, Evo Kid. There's only one band I've seen more times than LTJ, but that band is British so it's like chalking apples against oranges. In short: I love Less Than Jake and I love all of their albums, whoever's behind the drumkit. There's no denying, though, that 'Hello Rockview' is both a classic of their catalogue and a staple of the 90s ska-punk explosion. 
Kicking off with a PA announcement and a memorable bassline from Roger, 'Last One Out Of Liberty City' is a ripping opener whose music crashes to a stop at the two-minute mark.
Its refrain "I know, I know, I know/I know just who I am/And what's in my head is that I don't really give a damn/Just who you think I am" captures one of LTJ's hardy perennials: knowing your flaws and telling yourself that you're okay with them. Musically it's a thashy number with distorted ska verses and bouncing horns.
'Help Save The Youth Of America From Exploding' opens with a lo-fi acoustic rendition of its chorus before everything comes in, capped off with a finger-tapping guitar solo which – the liner notes tell us – is based on guitarist Chris' "favourite Motley Crüe record".
The bridge recounts a number of motifs which go to the lyrical heart of Less Than Jake: "late night calls", "lost hopes", "missed connections" and "lost directions". Former drummer and founding member Vinnie Fiorello not only wrote brilliantly about bleaker themes generally, but also turned neat phrases with devices such alliteration and half-rhymes, moving from similes to metaphors. 
'All My Best Friends Are Metalheads' needs no introduction.
Sung by Roger and discussing the issue of "how little we know about each other", the differences we perceive between one another and the self-imposed alien-iso-lation that this creates, the song is a ska-punk classic. If you know it, the horns are unforgettable and the chorus irresistible. Like many of their songs, its lyrics are food for thought.
'Five State Drive''s opening – a marching drum of sorts with Roger's bass amongst the beats – is (again) undeniably memorable. A drumroll cues catchy horns and a car journey that leaves a past behind. The "crummy bars and beat-up cars" and "corner creeps and dirty streets" mean that "there's no turning back this time".
'Nervous In The Alley' begins with a drum/trombone combo which this fan has fond memories of hearing live. Lyrically, it's in the spirit of '9th At Pine'  from 1996's 'Losing Streak' – wondering what one would do when push came to shove. Roger's "Woaahahh!" is a highlight.
The sixth track, 'Motto', is an opportune moment to mention the vocals. Whether it's Chris or Roger singing, the other will often throw in harmonies – a trademark of their sound. In 'Motto' we get a call-and-response echoing of critical chorus words, similar to Operation Ivy's 'I Got No' – and it's fantastic.
The song is about having "that something that keeps you sane", for which you can't explain. It comes to a crashing close with ringing feedback and twanging bass. Perfect.
The album's halfway mark is made by 'History Of A Boring Town': another song that needs no elaboration. It's about failing to escape a "boring life in a boring town" with "that same old crowd that brings me down". Chris and Roger complement each other's vocals perfectly and the entire song is as hooky as the poppiest pop song ever put to tape.
'Great American Sharpshooter' is a straight-shooting punk piece about a breakup, telling someone how they "don't want to hear you say nobody can take her place". At 1:31, it's the shortest track on the album.
Horns and cymbals open 'Danny Says' – not a cover of the Ramones song of the same name – before ska verses with infectious rhythm tell how "Danny says that he got caught up/In all the talk of how it used to be".
The flow of the lyrics work particularly well and when all the while their subject is critiquing the clichés contained within them, it's clearly worth writing home about. "Woahs" are prevalent in the second half of the album and close off the song here with a final "Woah" that's hard not to sing along to.
'Big Crash' is a brilliant song and, in the words of producer Howard Benson:
"It was the first time I got a song that I listened to back and I went "Wow" – at the end, I was in tears – every time the song comes on I still feel that feeling."
'Big Crash' is indeed a big song and a high point: a catchy mix of self-doubt and steadfastness with a bittersweet refrain: "Why be different when you can't be yourself".
A number of LTJ's songs discuss Vinnie's life in New Jersey before moving to Florida in his teens (a time expounded upon in his 2020 short story collection 6/19). 
Many years ago the Less Than Jake website humourously refused to provide guitar tabs on the grounds that they had written, and had to remember, the songs so fans should at least  figure them out for themselves. It did, however, provide much of the lore that lines their songs.
That website is long gone but fortunately the album insert tell us that "H Street was a name of a house that I [presumably Vinnie] hung around for a few years." And the 'Theme Song For H Street' is another horn-laden number with a  defeated demeanour (an LTJ hallmark, of course) reminiscent of 'Danny Says': "Things are so 'the same/that all I can really bring myself to say/is that "I know".
'Richard Allen George…No, It's Just Cheez' is about a friend who "has a cheese tattoo, loves the band FEAR, and at certain drunken times in the past would refuse to listen to anyone who called him by anything else except 'cheese'" (liner notes).
I love the specificity of the last part of that sentence and, as I type out the liner note, can't help but laugh. It's a fun song made all the more so by the knowledge that Cheez is real.
It's fair to say that the album ends with a bang with 'Scott Farcas Takes It On the Chin' and 'Al's War'.
These days, I don't know if I could really pick out an individual one, but there was a time when the penultimate track, 'Scott Farcas' was far and away my favourite Less Than Jake song.
Kicking off with a fast floor tom before brass blasts in, it's a punchy ska-punk piece describing a place that "will chew you up and spit you out before you go". Furthermore, you'll know "it's time to go" "when they drag you kicking and screaming from the scene".
It closes on a crescendo of horns and distortion and absolutely cracking.
The fourteenth and final track, 'Al's War', has an unmistakable opening of drums and guitar, and is one of the more uplifting songs, lyrically. Here, Al "feels like the last few years were only a waste of time" but he has declared his independence, is "not giving up" and is "never going back".
It's emotional and honest, with a sense of determination and persistence, all of which crescendos in the same way in which it opened, with Woahs on top, all coming to a literal stop, as if a page has been turned. It's a crisp closer that delivers a genuine sense of completion.
Twenty-five years after its release, 'Hello Rockview' still stands tall as solid slab of 90s ska-punk, all the while being more than just a scene-piece.
The Pro Tools element (which was used to produce the album) makes it a seminal release. And it's polished, punchy and still as infectious as ever. Go back, listen and sing along – under an orange street light.
'Hello Rockview' was released in October 1998 on Capitol Records.
Last One Out Of Liberty City
Help Save The Youth Of America From Exploding
All My Best Friends Are Metalheads
Five State Drive
Nervous In The Alley
Motto
History Of A Boring Town
Great American Sharpshooter
Danny Says
Big Crash
Theme Song For H Street
Richard Allen George…No, It's Just Cheez
Scott Farcas Takes It On The Chin
Al's War
Follow Less Than Jake on Their Socials
Need more Punk In Your Life?
New Releases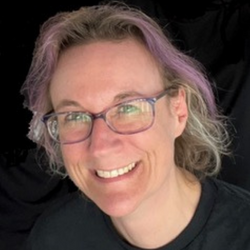 Those loveable Punk funsters The Sensible Gray Cells return with a suitably seasonal single, complete with a crazy video shot at the beach last summer.. <br
Read More »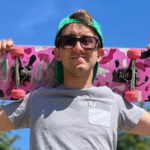 Now comfortably in my 30s, there are a couple passions which I've never left behind: writing and music. If I had to sum up my musical tastes in a single sentence, said sentence would probably say: Punk fan in love with ska, jazz and ska jazz. I love writing about the things I love and do so with happy enthusiasm. I'll pick up any instrument I set my eyes on and will go on endlessly about my favourite bands.