When thinking of celebrities like Elizabeth Hurley, Ben Stiller and Ru Paul, visions of a punk rock lifestyle don't usually spring to mind. But that's exactly how these very famous stars identified in their younger years. And it wasn't just the fashion and sub-culture, it was the music and the attitude that had them expressing themselves with their own unique style.
Some were even punk rock stars in the making. Whether it was the music or the lifestyle they all were, and likely still are, punks to the core.
---
Elizabeth Hurley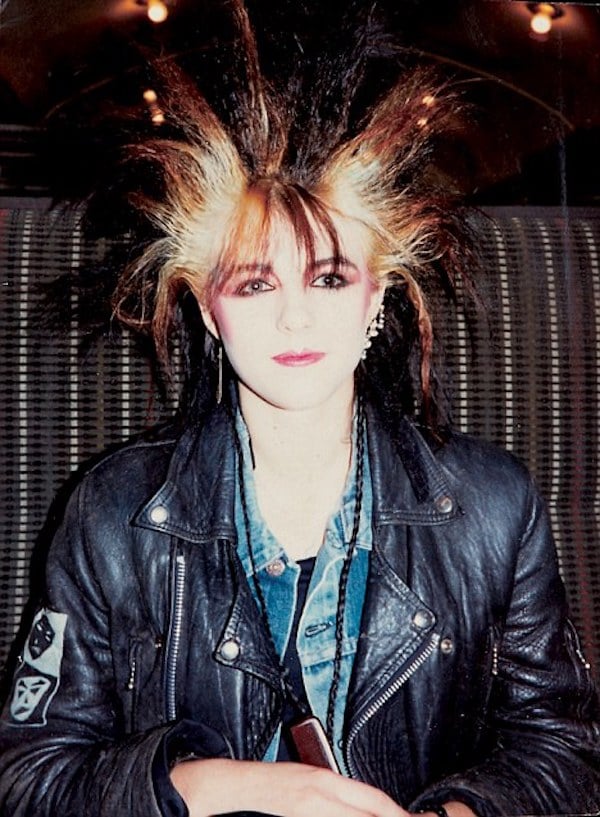 "So many men took an interest, I wanted to make myself look as ghastly as possible."
Elizabeth Hurley

Tweet
When Elizabeth Hurley arrived at the LA premiere of Four Weddings And A Funeral wearing 'that' Versace dress held together with gold safety pins, it wasn't as out of character as you might think.
As a teen, Hurley was very much a punk. She wore pink hair, had a nose ring and was, for a short time, a member of punk band Vestel Virgins. There were even nights sleeping at Waterloo station after gigs having missed the last train home.
"I used to hang out with the local punks. They were a mixed crowd, mostly unemployed or labourers and we were banned from most of the pubs in the area, mostly because of the way we looked."
2. BEN STILLER
"I was the Ringo of the band"

Ben StillerTweet
Funny guy Ben Stiller (Zoolander, Meet The Fockers, There's Something About Mary, etc) needs no introduction when we talk movies, but when we mention punk…. not the first person who springs to mind.
But it's true Stiller played drums in a bizarre industrial noise/post-punk band called Capital Punishment. They even managed to record an album Roadkill and get it to press. Although it wasn't released at the time the band were sought out years later and asked to re-release the album which had made its way on to the 'underground/cult' airwaves.
"I wasn't, you know, really that good at playing the drums, which you can pick up if you listen. You don't even have to listen that closely to get that."
3. RUPAUL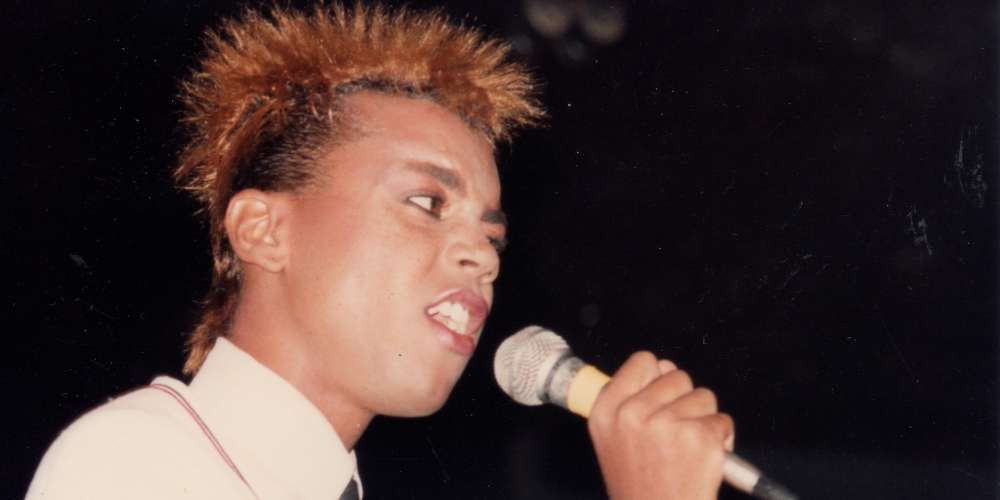 "Drag has always been a punk rock statement for me. It's a F-U to the status quo.

RuPaulTweet
RuPaul is arguably the world's best known and most loved drag queen, hosting the reality show RuPaul's Drag Race since 2009. But did you know RuPaul also has a punk history.
"Long before I became 'Supermodel Of The World,' I was in a punk-rock band called Wee Wee Pole." He told contestants during season 8 of RuPaul's Drag Race, "I was inspired by bands like The B-52s, Wendy O. Williams (of Plasmatics), and my all-time favourite Blondie"
4. PETER DINKLAGE
"I was like Sid Vicious, just bleeding all over the stage."

Peter DinklageTweet
Long before Peter Dinklage was manipulating his way through seasons of Game of Thrones as Tyrion, black sheep of the Lannister clan, he was getting scars from being kicked in the head fronting New York punk band, Whizzy.
"I think my friend kicked me in the head" he told The New Yorker, "I was bleeding all over the place, but it's rock 'n' roll. You see pictures of those guys back in the day – Sid Vicious or whatever. It's punk rock, man."
4. GILLIAN ANDERSON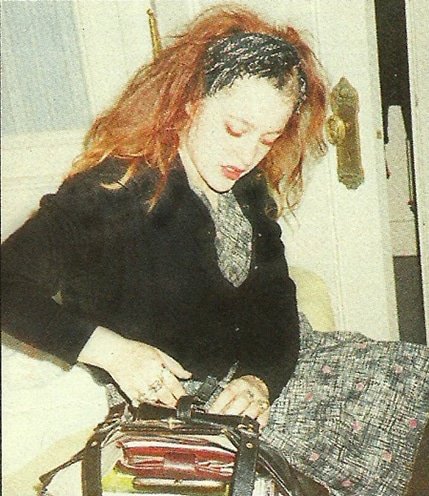 "Even though I can dress up like a soccer mom, the punk rocker will forever be under my skin."

Gillian AndersonTweet
When Gillian Anderson's family moved from London to Michigan in her younger years, they kept their London flat for summer trips. It was on one of these trips that Anderson found a love for the local punk scene and its fashion. Taking it with her back to Michigan she didn't dress like the other kids at school. But did she care?
"I got my nose pierced and I started to shave my head and dye my hair and wear a lot of black. And so I looked like somebody that might be arrested. And, in fact, on graduation night, I was arrested.. I had a boyfriend and I'd convinced him that we should go and glue the locks of the school so that people couldn't get in in the morning. And lo and behold, they had a security guard because it was graduation night and they were concerned that idiots like me might try and do something like that."
5. John Belushi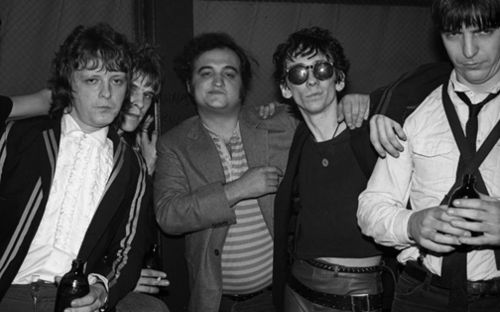 What rock 'n' roll was supposed to be about was getting loose, enjoying it, going a little crazy, and not caring how you act or dress.

John BelushiTweet
John Belushi's Blues Brothers may be the first musical imagery that comes to mind when remembering this loved star, but Belushi was also a fervent supporter of the punk scene. Belushi even played drums with the Dead Boys at CBGB in 1978.
Belushi's most famous expression of punk fandom was when he arranged for the notorious L.A. band Fear to appear on Saturday Night Live. Chaos reigned, the mosh pit was out of control, as you would expect from a punk show. Belushi was a part of the mosh. They were consequently banned from the show for life (Read about it HERE).
6. JUSTIN THEROUX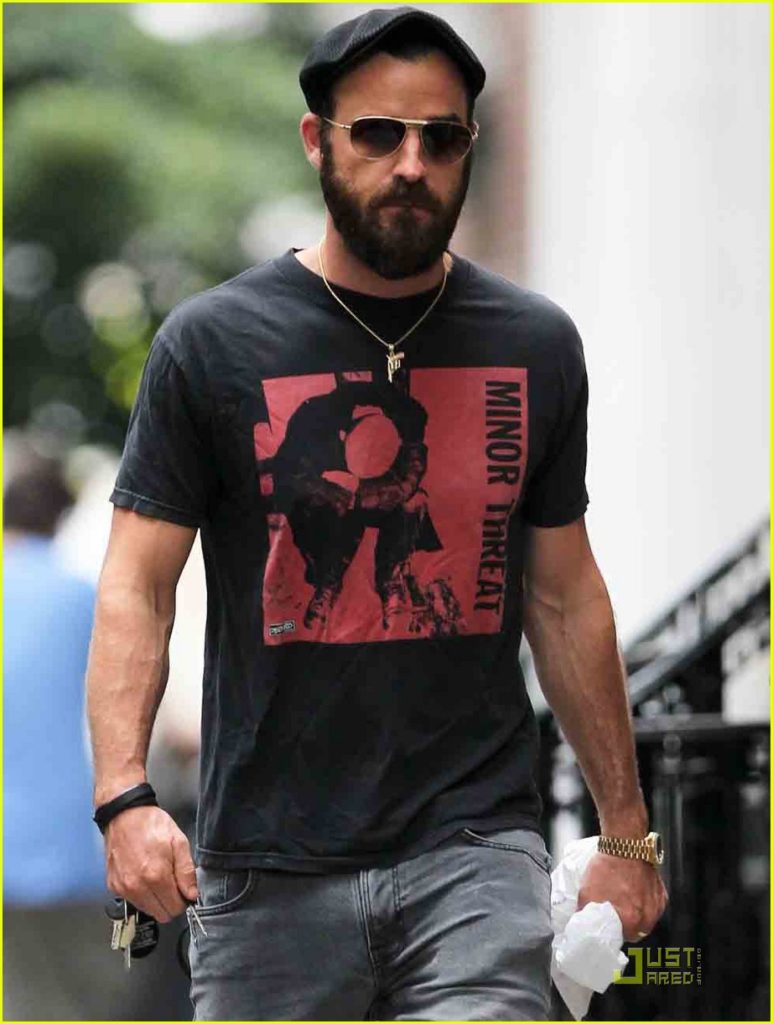 "Minor Threat is one of the many great D.C. punk bands who were the first someone-throwing-me-a-rope kind of band where I really felt like 'Oh! There's a bigger world out there."

Justin TherouxTweet
Mention American actor, producer, director, and screenwriter Justin Theroux's name and the likes of Mulholland Drive, American Psycho, The Leftovers and Charlies Angels: Full Throttle will likely be your first association. But how about Black Flag, Minor Threat, Crass, The Vandals and Souixsie and the Banshees? This Hollywood star doesn't just walk the walk. With a Black Flag tattoo and a straight-edge X on his ankle, suggest that Theroux knows his stuff when it comes to punk.
"It just felt great to finally have some ownership of some music that I felt – you know, at that age you really lock onto the kind of music that you like that feels new and original and fresh.
"You really love it. And they (Minor Threat) were also sort of the first band that I sort of awoke to some political belief system and some moral belief system. I did my first tattoo on my ankle that was the straight-edge x, even though I was sort of on-and-off straight-edge. They just meant a lot to me, and continue to. I just adore them."
7. JONATHON ROSS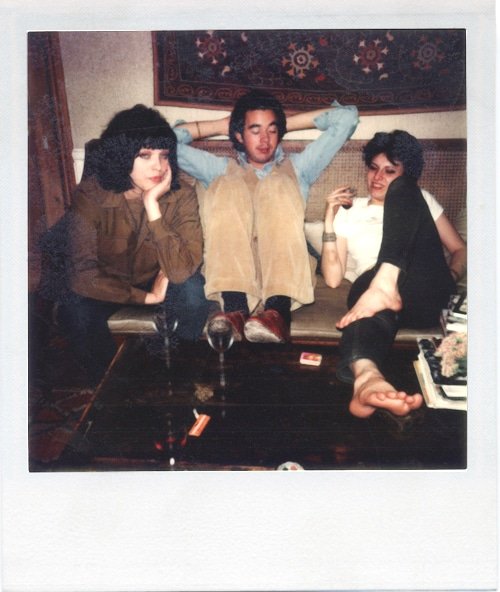 "I wore plastic trousers and winkle-pickers; my hair was spiky, greased and lacquered. But I wasn't going out to cause trouble. I just liked the look"

Jonathon RossTweet
British broadcaster Jonathon Ross's CV is quite impressive; comedian, talk show host, game show host, film critic, radio DJ. His attitude leaves him no stranger to controversy, epitomised by his regular use of foul language and blatant sexual references during his late-night BBC talk show. But he doesn't seem to give a shit. Perhaps then, it's no surprise that Ross has such a strong affiliation with everything punk.
He made a documentary on Punk, 1-2 FU, taking a personal odyssey through the music of his youth. It has an impressive line-up of the punk bands who most effected the TV showman, including Steven Severin, Ari Up, The Damned, Adam Ant, etc.He even celebrated receiving an OBE by playing the Sex Pistols' God Save The Queen on BBC Radio 2.
"I saw The Stooges way back in the Seventies when Iggy on stage was just a primal force of nature. Who could have dreamt that one day I would seek and value his advice on car insurance?"
8. CARRIE BROWNSTEIN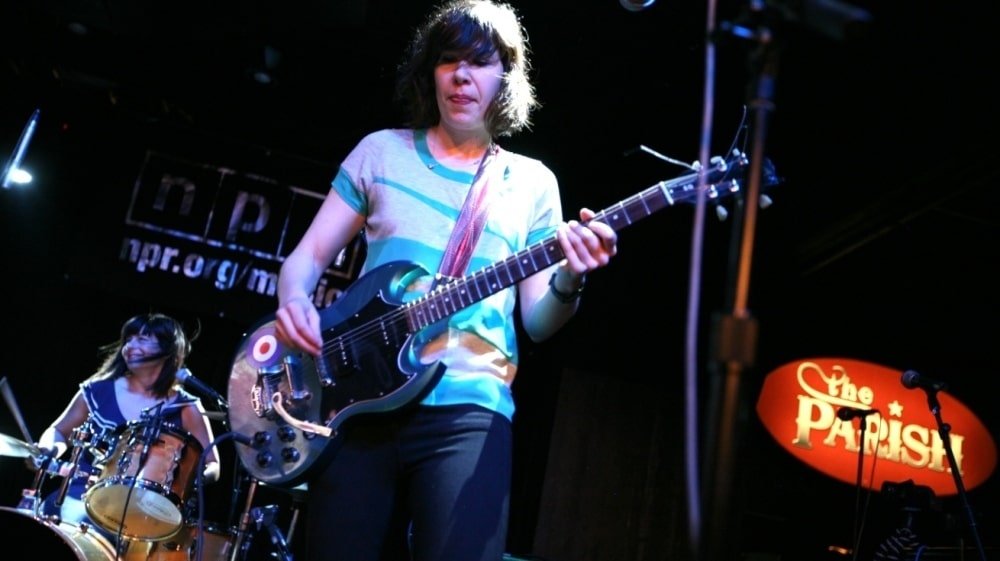 "My favorite kind of musical experience is to feel afterward that your heart is filled up and transformed, like it is pumping a whole new kind of blood into your veins."

Carrie BrownsteinTweet
American musician, actress, writer, director, and comedian Carrie Brownstein is more recently know for her appearance in a series of comedy sketches alongside Fred Armisen which were developed into the satirical comedy TV series Portlandia. But Brownstein's love of music had her held in pretty high regard as an artists.
In college she formed the band Excuse 17, one of the pioneering bands of the riot grrrl movement in the Olympia music scene that played an important role in third-wave feminism. She was a member of the seminal 90's punk band Sleater-Kinney until their 2006 hiatus. She then toured with Wild Flag alongside Sleater-Kinney drummer Janet Weiss.
"Over the years music put a weapon in my hands and words in my mouth, it backed me up and shielded me, it shook me up and scared me, and showed me the way; music opened me up to living and being and feeling."
9. CHRIS PACKHAM
"I dyed my hair and wore very strange clothes for a teenage boy. That was the first really empowering thing I did in addressing my situation. It was me taking control."

Chris PackhamTweet
Chris Packham is best known for presenting CBBC's nature series The Really Wild Show, and more recently for the BBC nature series Springwatch. He also made a documentary for BBC 4 entitled Forever Punk, in which he visits many of the punk musicians who inspired his teen years. The naturalist told that he felt alienated as a teenager with Asperger's, but joining the punk rock revolution was the first step in 'taking control'.
Chris Packham recently revealed thaty finding punk music as an "isolated and very unhappy teenager" saved him from killing himself. The owner of almost 2,000 punk, post-punk and New Wave singles that he still plays regularly, Packham has also preserved memorabilia such as original Seditionaries clothing, and can still fit into the embellished leather jacket he wore as a teenager: "It smells of anger, angst and defiance."
Chris explained that after finding punk he dyed his hair, which was the 'first really empowering thing I did in addressing my situation.'
10. FRED ARMISEN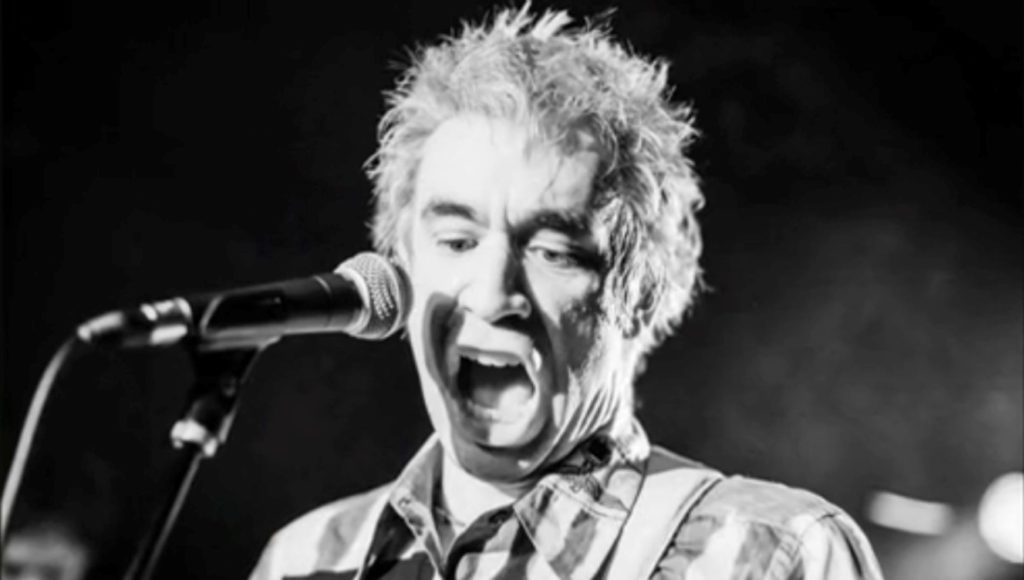 I feel really lucky to get to do comedy, and music, at all. I want to do as much as I can."

Fred ArmisenTweet
Back again to the hit comedy Portlandia but now it's the shows co-creator Fred Armisen who, just like Brownstein, has a punk background. With the popular show featuring cameo appearances from the likes of Jello Biafra, Henry Rollins, Glenn Danzig, and Sex Pistol Steve Jones, it's not really surprising to uncover.
What you probably don't know is that Armisen played drums in Chicago punk band Trenchmouth in the late '80s, releasing no less than five studio albums. The band's first single, 'Snakebite' was described as a post-punk track that "fills in the void between primitive acid-jazz grooves, worldbeat brazenness, and fetid Fugazi formula."
"I'm drawn to punk. I'm drawn to samba a bit. I don't think there's a type of music I'm not drawn to."
Everyone should have a soundtrack playing loudly in the background of their life. I was born moshing to my own beat and have never swayed from my love of music. Spreading my passion through the written word is my soul's purpose. My punk heart beats loudly with the rhythm of my rock soul. I plan to continue to mosh like no one gives a shit.
Click on Tracey's photo for more of her articles!