Scottish indie punks ruminate on vocalist and guitarist Johnny Madden's mental health struggles in latest single.
Hot off the back of single Only Feel It When I'm With You, Baby Strange, return with new single Poor Old Me. The track features Jezabels singer Hayley Mary and follows the announcement of their second full-length album. The track's huge chorus is married with an explosion of rhythm and syncopation, which only add to the growing anticipation of the band's brand new album. World Below is scheduled for release on 17 June via Icons Creating Evil Art. Baby Strange continues to demonstrate their knack for bringing together a broad range of influences. The band capture everything from post-punk to pop, creating one hell of a hook.
In keeping with the album's dark undercurrent, Poor Old Me sees vocalist and guitarist Johnny Madden reflecting upon personal struggles with his mental health and the crippling sinking feeling that so many can relate to:
"Is there a reason that I feel so down? // With my head in my hands as I'm lying in pain on the ground // Sometimes I feel I wanna run away // Feels like a Monday on a Saturday" – Poor Old Me
"Poor Old Me is a song about self-deprecation," says Johnny of the track. "It's something I've put myself through over the years; for me, it all links back to suffering from depression and anxiety. This song means a lot to me. I'm really putting my heart on my sleeve with this one. I'm sure a lot of people out there will relate to what I'm saying."
World Below is ten songs that pull the listener through a myriad of textures, sounds & emotions. The album is complete with an array of artwork that generates a visual accompaniment for the topics set out within. Brought to life by Glasgow-based visual animator Bovine, the artwork explores the World Below as an alternative reality that offers an insight into the bitter promises of late-stage capitalism.
This latest album was written as a reaction to how the pandemic has played havoc with mental health. It encapsulates the increasingly visible class divide and the meteoric rise of food banks across the country. World Below is an album that explores the paradox of the topics set out within. It's a narrative on the seemingly alternate universe we suddenly find ourselves living in, which has become our new reality.
The band will head off on their UK headline tour with rescheduled dates kicking off in September.
World Below UK Tour Dates
16 Sept Aberdeen The Tunnels
17 Sept Huddersfield Venn Street Social
18 Sept Manchester Night & Day
20 Sept Brighton The Hope & Ruin
21 Sept London Shacklewell Arms
22 Sept Bournemouth 60 Million Postcards
24 Sept Bristol The Lanes
World Below is set for release on 17 June. Pre-order the album HERE.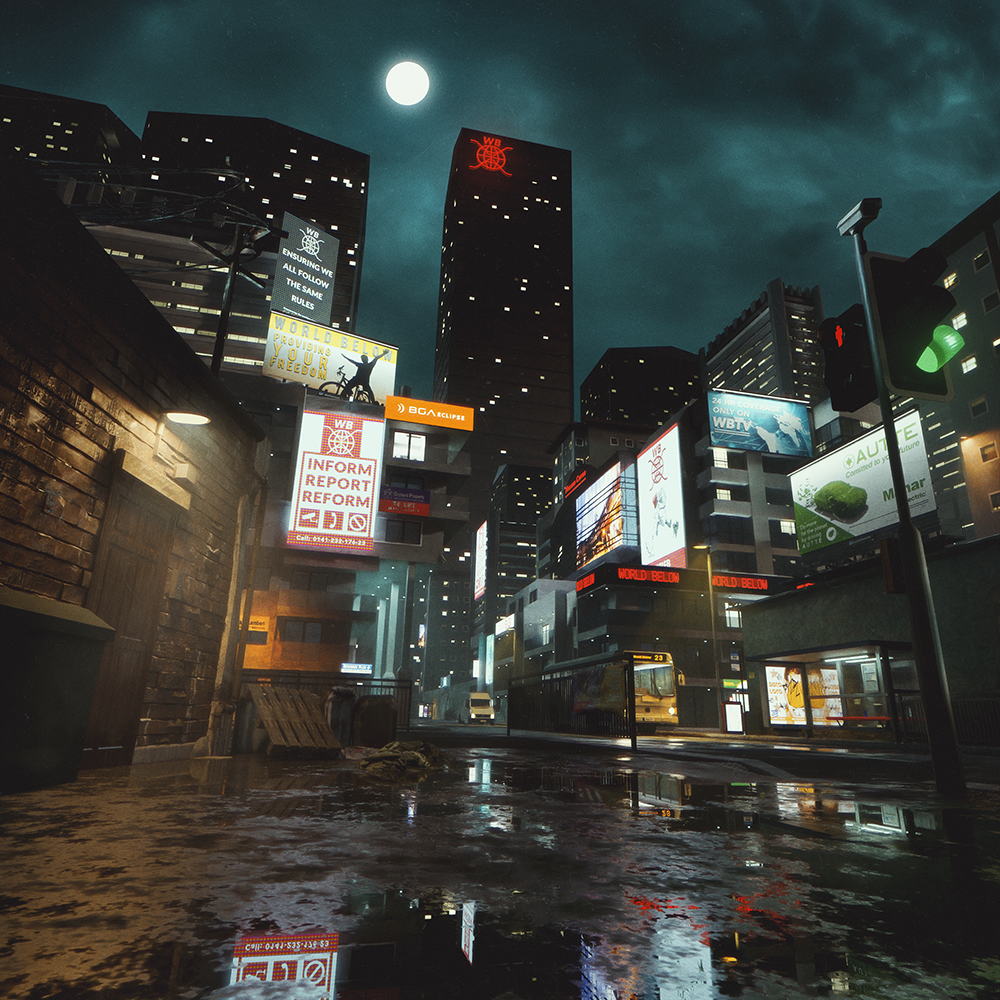 ---
Connect with Baby Strange
---

Check out more of the latest from Punktuation
Punktuation Magazine For All Your Daily Punk News, Features, Interviews, Lifestyle and more!